Rev up your engines and get ready for some serious fun with the 2015 to 2023 Ford Mustang Ecoboost! This modern sports car has taken the world by storm and shows no signs of slowing down. Say goodbye to the old 3.7-liter V6 and hello to the more powerful 2.3-liter, turbocharged, high-compression, direct-injected, 4-cylinder engine that can produce an impressive 310 hp and 350 ft-lbs torque. But wait, there's more! Customize your ride by uploading new tuning maps, installing a custom exhaust, or swapping on an upgraded bolt-on turbo – the possibilities are endless! With its sleek design and cost-effective modifications, the EcoBoost Mustang is perfect for those who want to add a touch of excitement to their driving experience without breaking the bank. So buckle up, hit the gas, and get ready to feel the rush of the Ford Mustang Ecoboost.
Get ready to check out the ultimate ride: Function Factory Performance's 2016 Ford Ecoboost Mustang! This baby came fully loaded with factory options, but we didn't stop there. We've modified this Mustang to the max for the 2016 SEMA show. We've equipped it with Full Bolt Ons, or FBO, which includes some serious upgrades:
Whenever we mention "bolt-on," it quite literally means that. To qualify as a "bolt-on" the component cannot be inside the engine or fabricated on the vehicle.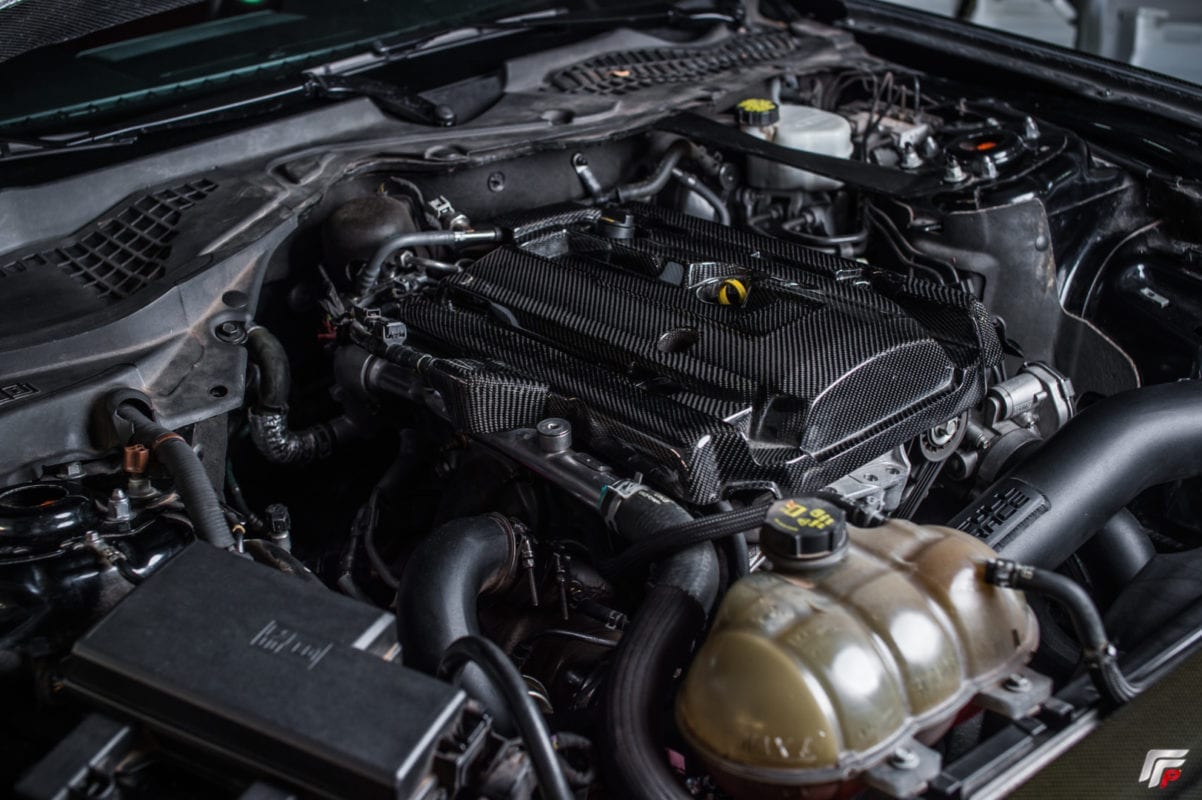 Hey there, fellow Mustang EcoBoost owner! If you're reading this, you're probably a first-time pony car owner and ready to take your ride to the next level. We know there's a lot of information out there, but don't worry – we've got your back.
We're not here to push any biased opinions, just to give you the facts about modifying your EcoBoost. We've personally put our own Ecoboost Mustang through every kind of test, from track time to autocross, drift events, and even road trips. We respect every car enthusiast and their unique build because we're all different. Whether you're looking to crush the quarter-mile drag strip or just lay down some sweet ride height at a show, let's all show each other some love and respect. Are you ready to take your Mustang to the next level?
Let's do the damn thing!
Intercooler / Charge Pipes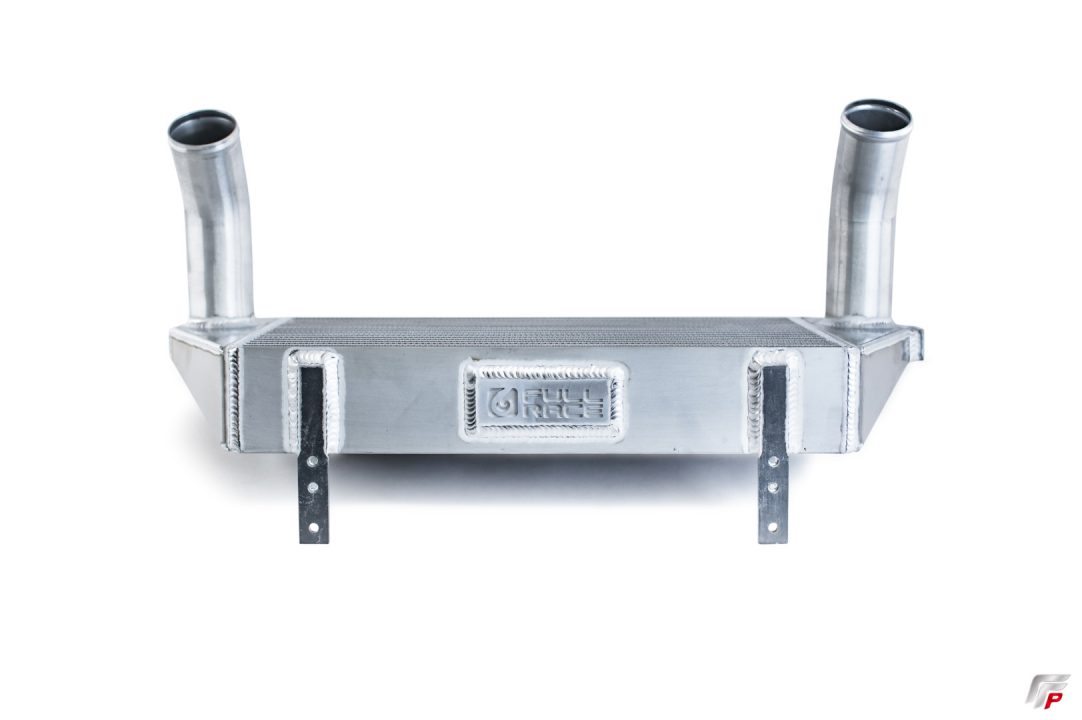 Listen up, fellow car enthusiasts! It's no secret that the OEM intercooler on the Ecoboost Mustang just can't keep up with the power and performance that we demand. So we took matters into our own hands and replaced the stock intercooler on our Mustang. Sure, the OEM unit can handle stock boost levels with some mild track use, but after about 7 minutes of hard circuit racing, the engine starts to suffer from heat soak.
What's heat soak, you ask? Well, it's when the intercooler gets so hot that it can't cool the charged air coming from the turbocharger. And that means hot air is getting transferred back into the engine, resulting in power loss with each pull. But fear not, we've got a solution.
To combat the heat generated by the engine and turbo, the only option is to upgrade to a much larger aftermarket intercooler. And trust us, there are plenty of options out there, from near OEM size to massive oversized cores. But no matter what size you choose, it's guaranteed to be better than your stock unit.
Most aftermarket intercoolers feature polished aluminum end tanks that not only look good but can hold higher boost levels than the OEM plastic tanks. And with a larger core that's wider and thicker than a Snickers bar, the hot charged air from the turbocharger has enough time to cool down. And cooler temps mean happier combustion, which means more power for you.
But don't just take our word for it – when we first strapped our Mustang down to the dyno with no tune and just an aftermarket intercooler, we saw an increase of over 20 wheel horsepower! And that boost was consistent throughout each dyno pull. So trust us, upgrading your intercooler is a must-do modification that will take your Mustang Ecoboost to the next level.
My Recommendations:
Tuner / Tune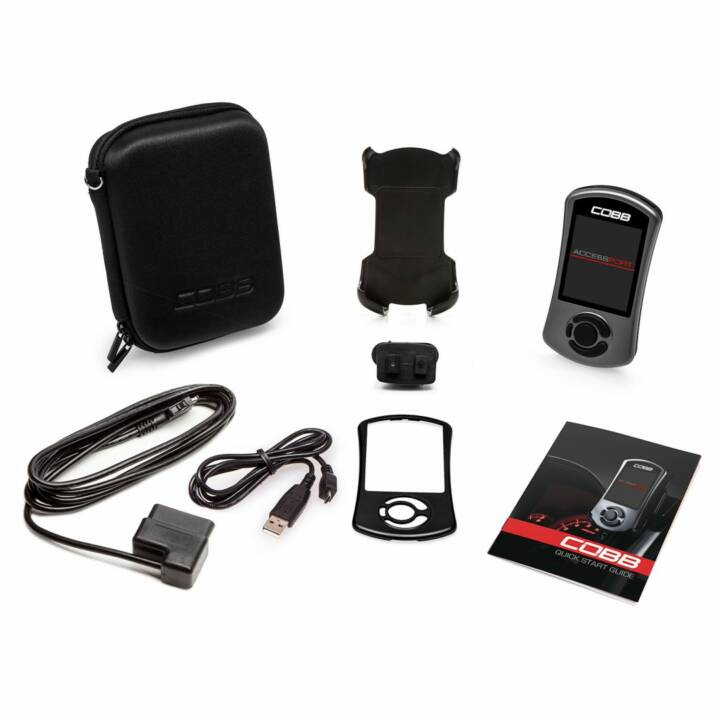 Attention all Mustang enthusiasts, listen up! If you want to take your Ecoboost Mustang to the next level, then the second modification you absolutely must consider is purchasing a tuning device. We're not kidding – this is hands down the "best buy" you can do for your Mustang.
Now, there is a variety of tuning devices available for the Mustang, but let us make it crystal clear – our ONLY recommendation is the Cobb Accessport V3. This bad boy is designed to exploit our ECUs in the most advanced way possible, giving your tuner full control over your fuel and ignition. But don't get too excited and think you're a tuning god because you can't just tinker with this device. To access and build tuning maps, you must be a certified Cobb "Pro-Tuner." Trust us, the Ecoboost ECU is one of the most advanced on the market and must be treated with the utmost respect and care. Failure to do so could ultimately lead to engine failure, and nobody wants that.
So make sure you choose a tuner that you trust, and our top recommendation is PD-Tuning for all your Ecoboost pro tuning needs. And please, we cannot stress this enough – avoid those off-the-shelf tunes like the plague. Stick with a trusted pro tuner and the Cobb Accessport V3, and you'll be on your way to the ultimate performance and longevity for your Ecoboost Mustang.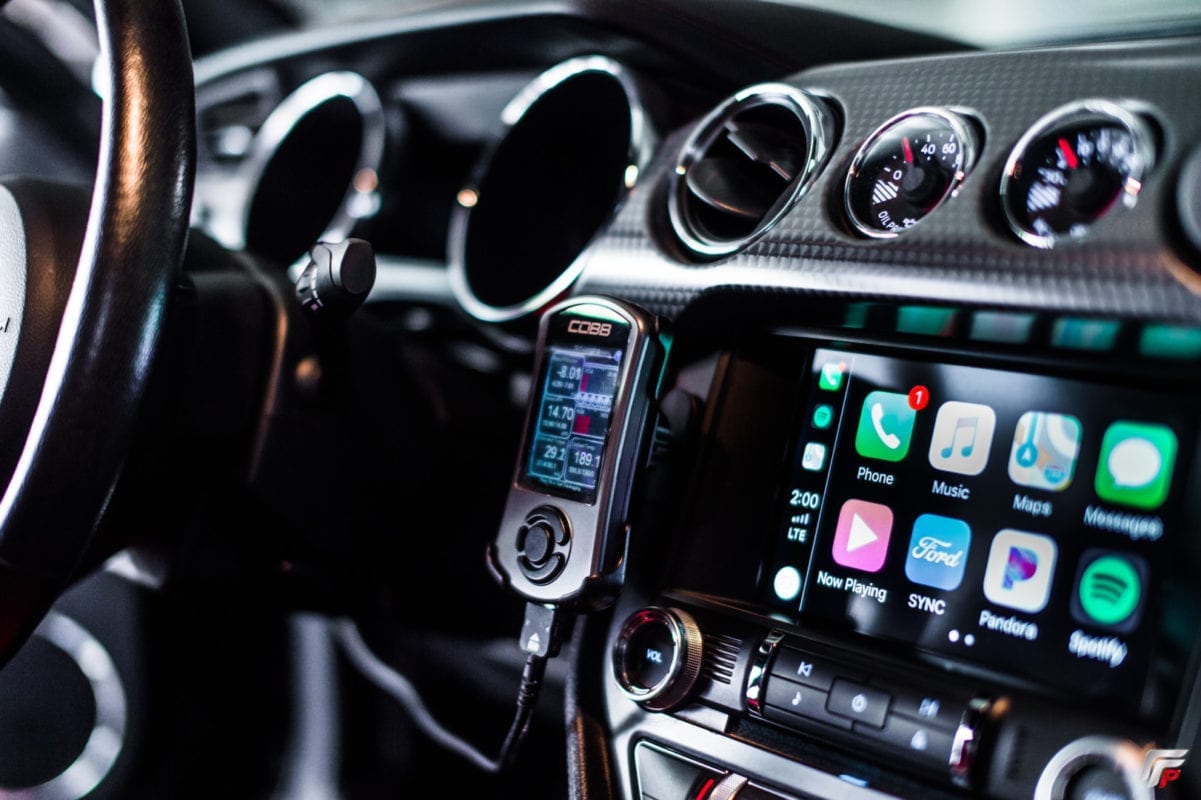 With the right bolt-ons and a tune, you can expect to see an impressive increase of over 55 wheel horsepower, along with an additional 80 foot-pounds of torque. That's right – we're talking about some serious power gains here.
By upgrading your bolt-ons and implementing a more aggressive timing map, you're allowing your Ecoboost Mustang to breathe better and produce power more efficiently. And the result? A ride that's faster, more responsive, and a whole lot more fun to drive. So don't hesitate – to make those bolt-on upgrades and get your Mustang tuned ASAP. The power gains you'll experience will be well worth the investment.

Our Recommendations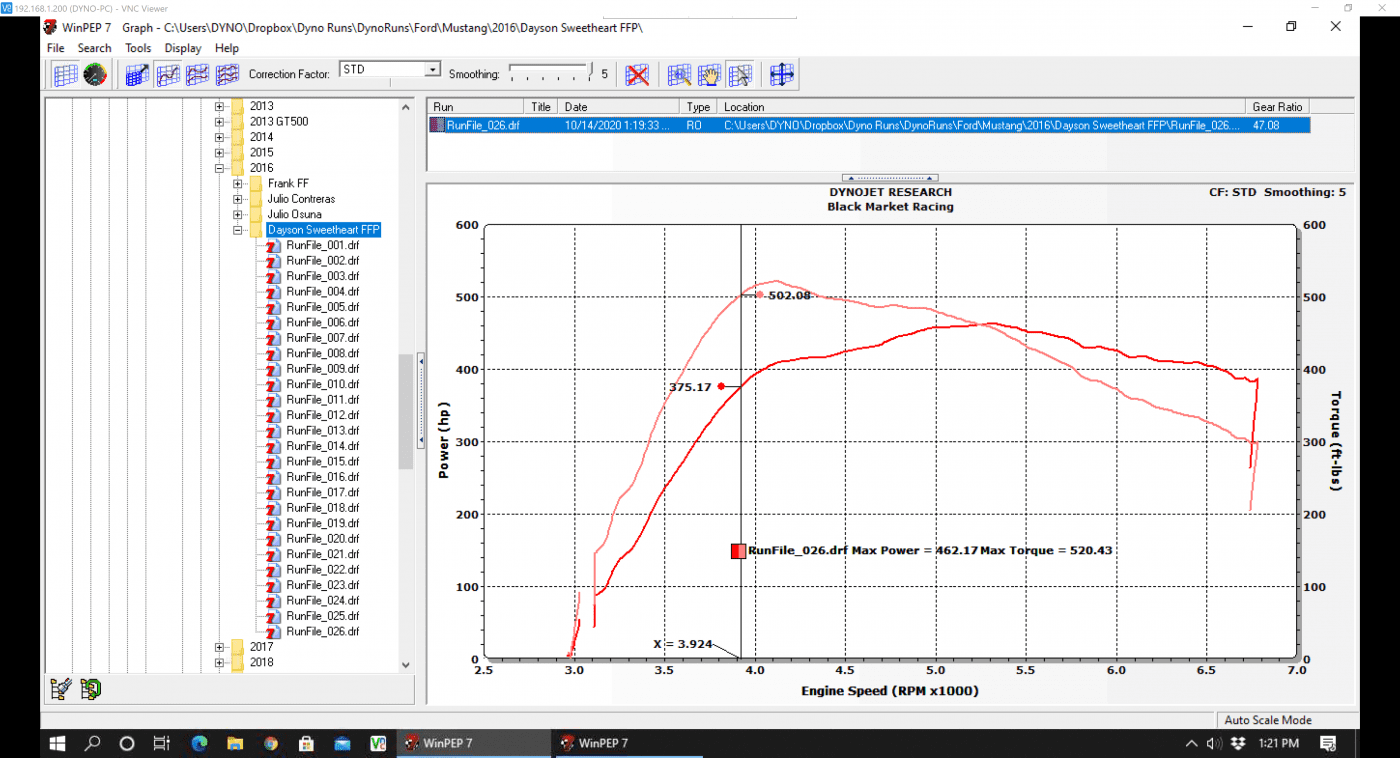 Lowering Springs / Coilovers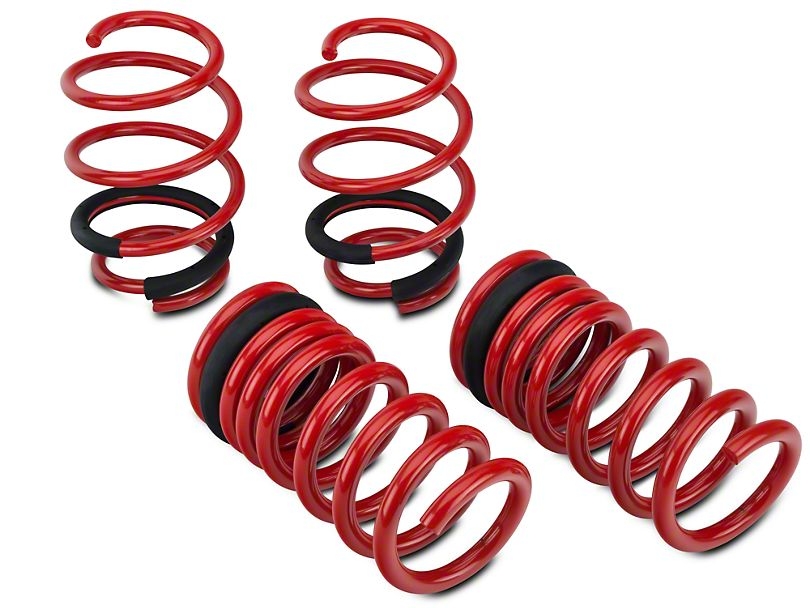 Lowering springs offer instant gratification at an affordable price. With most springs providing a safe 1.5-inch drop, you not only get a new look for your Mustang but also reduce its center of gravity, allowing it to handle better. Plus, the lowered stance is sure to turn some heads and get you noticed on the road.
If you're more of a track enthusiast, then coilovers are the way to go. These bad boys offer even more control and adjustability, allowing you to fine-tune your suspension for optimal performance. With ride height adjustment and rebound, your entry-level coilovers have more than enough adjustments for the weekend warrior. And the ability to adjust your ride height is a massive advantage, as lowering springs are set to a static height.
But the real difference between coilovers and lowering springs is in the handling characteristics. Coilovers have shocks that are specifically valved to the springs they were fitted with, resulting in more significant handling improvements than just lowering springs alone. So don't hesitate – upgrade your suspension with lowering springs or coilovers and enjoy the improved handling and eye-catching looks of your Mustang.
Our Lowering Spring Recommendations:
Our Coilover Recommendations:
Downpipes
Let's talk about one of the biggest restrictions in the Ford Mustang Ecoboost – the OEM downpipe. While it's already fairly large for an OEM downpipe, it still contains a massive catalytic converter that's just not efficient enough for higher boost levels and additional power.
But don't worry, we've got you covered. As a general rule, the larger the downpipe and exhaust, the more we can reduce spool time and increase power output. And that's exactly what you need for maximum performance.
There are plenty of aftermarket options out there, but keep in mind that 99% of them won't be a true 3-inch downpipe. So if you're really looking to produce maximum power on a larger turbocharger, you'll want to go for a Full-Race Motorsports downpipe and exhaust or our Tomei Expreme exhaust with our 3-inch install kit. These options offer the larger diameter you need to really open up your Mustang's potential.
So if you're serious about getting the most out of your Mustang, upgrading your downpipe and exhaust is a no-brainer. Get ready to experience improved performance and a truly exhilarating ride.
Budget Power & Sound
Exhaust / Cat-Back Systems
Looking to give your Mustang EcoBoost a more aggressive sound? Don't skimp on your exhaust system. While there are many options out there, a mass-produced exhaust system will likely achieve the best sound for your 4-cylinder engine. However, we don't recommend a straight pipe unless you're making over 500 WHP or enjoy tractor sounds.
The size and length of the mufflers used are the biggest factors in determining sound, whether you choose to place them in the middle section or the rear of the exhaust. If you're on the stock turbo, this will be a huge factor, as some enjoy the turbo whistle while others do not.
Our Function Factory Performance Mustang EcoBoost is equipped with the Full-Race Motorsports Race Type Exhaust system, which features a middle placement, short Thermal Research muffler, v-band clamps, and high-quality coated stainless steel piping. Countless people have told us that this is the best-sounding exhaust for our cars. Recently, we switched to the extremely lightweight Tomei Titanium single exit exhaust, weighing only 13 pounds, and offering the highest performance due to its 3-inch single exit design.
If you're looking for a more cost-effective option, we recommend the MBRP street and race systems. Starting at just $584, these cat-back systems offer unbeatable price, sound, and fitment. Plus, MBRP offers a street and race version with black tips for a stealthy look.
What is the best-sounding exhaust?
The exhaust system is a controversial topic in the Mustang Ecoboost community. Our cars come equipped with a "headifold," meaning the head dumps directly into the turbocharger to reduce lag and emissions. However, this design has a huge consequence: the sound. Let's face it, this isn't the best-sounding engine, but exhaust manufacturers have done their best to achieve a tuned and toned sound.
Our Recommendations:
The best budget exhaust:
Catch Cans
One of the most underappreciated products in the Mustang Ecoboost community is the catch can. It may not add power, but it's a critical component in keeping the PCV system free of oil and reducing carbon buildup on intake valves. Direct injection engines, like the Ford Mustang EcoBoost, benefit even more from catch cans because their injectors are positioned close to the pistons, unlike port injection engines where the injectors are on the intake manifold. Catch cans are essential when running higher boost levels and larger turbochargers, such as the Precision Turbo / Turbonetics NX2.
When running higher levels of power, the engine block becomes more pressurized, and oil needs somewhere to go. If it doesn't go back into the OEM PCV system, it'll leak through the gaskets. Catch cans help the engine evacuate these hot gases, reducing the risk of oil leaks and keeping your engine healthy.
We recommend emptying your catch can during every oil change and after every track day for maximum efficiency. Make sure not to recycle the oil back into the engine and properly discard it, checking your oil levels after. For your Ford Mustang EcoBoost catch cans, we suggest the following options.
Wheels
When it comes to modifying your Mustang, choosing the right wheels is key. It's important to note that Mustangs have thicker wheel studs than most other vehicles, so make sure to take this into account when purchasing wheels. If you're going for a JDM style wheel, you'll need the manufacturer or a wheel shop to redrill your wheels to the proper size.
We chose a set of aggressive Yokohama Advan GT Premium Edition 19-inch 5-spoke wheels for our Mustang. These wheels feature an extra deep concave face with a massive lip, and they're a one-piece, aluminum forged design. We opted for a +15 offset, which is the position of the wheel's mounting point relative to the center of the wheel. Choosing the right offset is crucial to achieving the desired look for your Mustang.
There are many different wheel designs out there, but the most common are variations of 5-spoke, multi-spoke, or mesh designs. Wheels can come in a 1, 2, or 3-piece design, with 1-piece flow form being the most common and affordable option. However, 2- and 3-piece wheels can range from $850 to over $2000 per wheel depending on the customization.
When choosing a wheel size, consider how you'll be using your Mustang. If you're serious about track use, stick with 18-inch wheels for a better grip with taller tires. We went with 19-inch wheels for our daily driver, which also allows us to use R-Comps and street tires. Prices for 19-inch tires are fair compared to 20-inch tires, but if you go with 20-inch wheels, make sure to choose the right spoke design to pull off the look.
SAFE OFFSET & WIDTH GUIDE
For A "Safe" Look
Offset +45 to +35
Width: 9- to 9.5-inches
Damn Decent Looking
+32 to +25
Width 10- to 11-inches
Big Talk Offsets
+25 to +15
Width 10- to 13-inches
Blow Off Valves
If you're looking to add some flair and performance to your Mustang Ecoboost, a blow-off valve is a must-have item. These bolt-on solutions can be installed in under 30 minutes and offer a great sound while protecting your turbocharger.
Before we dive into the benefits of a blow-off valve, let's clear up some common misconceptions. First, a blow-off valve and a wastegate are two separate components with distinct roles. While a wastegate regulates boost pressure, a blow-off valve is responsible for evacuating excess pressure from the charge piping.
As the turbocharger generates boost, the charge piping becomes pressurized, and that extra air needs to be released when you let off the throttle. That's where a blow-off valve comes in. By quickly opening and closing, the valve releases the excess pressure and produces the signature "compressor chatter" sound.
If you're looking for a fun and easy upgrade, Turbosmart and Go Fast Bits offer OEM replacement valves that release boost to the atmosphere, giving you that satisfying "WOOSH" or "PSH" sound. And if you've upgraded your intercooler with custom charge pipes, you'll have even more options for a custom flange, including popular brands like TiAL, Turbosmart, and HKS.
So not only will a blow-off valve add some excitement to your driving experience, but it will also protect your turbocharger and keep your Mustang performing at its best.
My Recommendations:
NEW 2015-2023 Ford Mustang EcoBoost FAQ
Will I need a tune with a catted or catless (OFF-ROAD USE ONLY) Downpipe?
In a short answer no, but you will 99% run the risk of an engine check light as the o2 sensor is detecting unusual flow through the catalyst element. A performance difference is noticeable through a butt dyno and rollers. To achieve maximum performance, we recommend our custom Cobb Protune which can be found at this link. Function Factory Performance and PD-Tuning will not turn off any and all MIL Check engine lights. Tapering with any emissions device is illegal for the vendor and the end-user. If you intend to purchase an off-road Downpipe, you assume all risk and the car's intended use is a race track only.
UPDATE: We no longer offer or sell catless downpipes. We will not and cannot provide any advice about them.
Will a cold air intake gain or lose power?
We noticed extremely mixed reviews on cold air intakes for the Mustang Ecoboost. The best combo that has been factually and scientifically proven is the Airaid tube combined with the K&N drop-in filter. We personally prefer a cold air intake as it enhances the sound of the turbocharger, but it may come at a small sacrifice of power. Many dyno results prove otherwise. Regardless of your choice, you will be pleased with a cold air intake purchase; if you are looking for the absolute most power then follow our recommendation.
What the heck is all this Ecoboom talk?
The term Ecoboom has been floating around on social media and forums, referring to catastrophic engine failures in rods 2 and 3 or spun bearings. However, there is no concrete evidence to suggest that these failures are common, and the root cause of these failures remains a mystery. One theory that has been suggested is low-speed pre-ignition (LSPI), which can be caused by using the wrong oil. For the Mustang Ecoboost, we recommend using only synthetic 5w30 oil, such as Motul 8100 or 300v.
Another factor to consider is tuning. There are several options available, such as the Ford Performance tune, Cobb OTS, Tune+, Unleashed Tuning, and our preferred choice, PD-Tuning. It's crucial to choose a tuner that you trust and follow their instructions carefully.
Ultimately, the end-user assumes all liability when modifying their vehicle. It's essential to understand that there are many variables involved in engine failures, and it's challenging to pinpoint one specific cause. Therefore, it's crucial to be mindful of your modifications and follow the manufacturer's recommendations to prevent any potential issues.
What are the limits of the OEM parts?
The question on every performance enthusiast's mind is – what are the limits of the OEM parts? Let's dive into the nitty-gritty of the Ford Mustang Ecoboost engine.
The OEM long block is a decent starting point, but it only scores a 6/10 when handling performance. The cylinder block design dates back to the Mazda Protégés and Speed 3s, and while the Ford Mustang Ecoboost engine boasts an entirely new headifold, GDI, and timing system, it suffers from a lack of design innovation. Unlike Honda's engine design, which can handle excessive boost and make huge power without breaking a sweat, the Ford Mustang Ecoboost engine has some weak points.
If you're running excessive boost and making huge power, the first thing to go will be the weak cylinder walls. If you're lucky enough to keep the walls intact, the connecting rods will be doing their best to exit the block and visit Pluto. Even if your rods stay put, your pistons will be having a Chornobyl-like meltdown, ultimately destroying the cylinder walls, valves, and head.
That being said, we've seen bone stock long blocks make over 500 wheel horsepower. However, we cannot recommend or endorse this for your stock engine. At Function Factory Performance, we limit most Ford Ecoboost engines to 460-wheel horsepower, even with our turbo kit. This power level is an acceptable number for larger turbo upgrades or nitrous, and it's enough to propel your Mustang into the mid-tens if the correct conditions are met, the suspension geometry is dialed in, and slicks are used. We stand by this power level, and we've had zero failures at this point.
But what about the clutch? The stock clutch can handle up to 10s, but if you're constantly drifting your car or doing violent drag launches, you may need to upgrade to a custom twin disc clutch. Competition Clutch offers two custom twin disc clutches that can handle drifting with ease and violent drag launches with confidence.
Let's talk about the weak points of the Ford Mustang Ecoboost and how to improve them for better performance.
Drifting on Toyo R888rs can easily break the stock axles, which is why we highly recommend upgrading to GT350 axles or driveshaft shop drag axles if you plan on running low 11s to mid-10s.
While the Getrag MT-82 transmission may be the same as the Mustang GT, it's not as durable as we thought. We found out the hard way after a violent spin-out on the race track, which resulted in a broken shifter assembly. This is a common failure on all MT-82s, and we recommend upgrading to the MGW or Barton shifter assembly to avoid issues like the 2nd gear lockout.
For non-PP cars, the stock brakes are acceptable for auto crossing or road racing, but they're less than ideal for serious racing. Upgrading to PP 4 pot calipers/brakes, GT Brembos, or GT350 brakes is highly recommended. These brakes not only provide better performance but also look amazing with aftermarket wheels. Don't forget to replace the OEM brake fluid with Motul RBF 600 or 660 before hitting the track, as the OEM fluid won't last more than a few laps. Investing in new brake fluid is a small cost that can save your Mustang from a costly accident.
When it comes to serious track use, the bushings on the Ford Mustang Ecoboost simply don't cut it. The car becomes squishy and unpredictable, making it difficult to handle. To eliminate this loose feeling, we recommend replacing every arm with either Delrin or spherical bearings. These materials are much stiffer and more durable, providing a more solid and stable handling experience.
If you're more of a drag racer, you need to address the wheel hop issue to maximize your 60-foot times. The Steeda rear lockout kit is an excellent solution that will prevent the rear wheels from bouncing and help you put all your power down to the ground. Don't let wheel hop slow you down – upgrade your suspension components today.
What is the loudest exhaust?
The Borla ATAK takes the crown if you want the "LOUDEST" but not necessarily best-sounding exhaust.
Where do I get the "Ecoboost" badges?
Many of them can be found on eBay
What will void my warranty? (This applies to all vehicles)
Are you ready to push your Mustang to its limits? We know we are! But before you do, let's discuss what modifications will void your powertrain warranty.
Firstly, any PCM tuning or plug-in tuners that are not Ford Performance or Roush certified will void your warranty. Secondly, modifying any internal rotation assembling part or parts that are not OEM will also void your warranty. And lastly, changing the OEM turbocharger is a surefire way to void your powertrain warranty.
Now, we know this information may be daunting but fear not! The Magnuson-Moss Act protects you from manufacturers completely voiding your warranty due to an aftermarket part being installed, as long as it does not directly affect the issue at hand.
If you're looking to keep your factory warranty intact, we recommend going with a Ford PROCAL tune or a Roush Performance pack tune. But, if you're like us and ready to push the limits, make sure to make friends with your local dealership and service advisor as they can have a lot of say in what warranty work gets approved. Remember, modifying your Mustang is not only fun, but it's also for informational purposes only.