It's been a "hot" minute since I've written a blog. As my good friend Hugh told me, "Never say you're busy". But unfortunately, I cannot hide the fact that I am and all of us here at The Factory are indeed extremely busy. To add to the heat, the busy is not for a good reason either. Let's highlight some big changes, events, and large issues that have come up since our last post in late August.
Our in-house projects have been massively delayed.
Daniel's 2019 Ford F-150 Ecoboost Full-Race Motorsports FMIC Install
A big shout out to Daniel for being our first in-house labor client. Still, in the start-up phase, we asked him to arrive after 5 PM as we were extremely busy throughout the day. Daniel whether his wait as we documented this entire install for your YouTube viewing pleasure. Video coming next week.
Kerry's 2014 Nissan GT-R Rampage Fabrication Install
Our Rampage Fabrication line up peaked in popularity around August, Kerry dropped off his all stock Nissan GT-R for Marrisa & Wes to install his beautiful Rampage Fabrication Titanium Upper Charge Pipe Kit provided by us.
Brian Love's Chevy Blazer K5
Due to some recent and unfortunate setbacks, Brian's K5 is finally being wrenched on. With Justin's recommendation, we brought on Troy Clark as our new expert technician. Troy has been featured on 1320 video in his 32 Ford T-Bucket. With over 1500 horsepower, Troy sent his little Ford into Outerspace in the video below.
But back to Brian's K5, we'll be pulling his tired 454 Big Block V8 and replacing it with a modern-day, Chevrolet LS3 E-Rod crate motor. In place of the stock ECU with a Holly Terminator ECU. There is an endless of modifications for this K5 and we can't wait to get this orange rig wrapped up for Brian. If you didn't know, Brian is an amazing photographer, check out his Instagram below.
https://www.instagram.com/bloveimages/

Frank's 2016 Ford Mustang GT
Where do I even begin with this car, this is by far our largest project in the shop and honestly, I can't wait till the first bolt comes off this car. First and foremost, we need to get started on version 2 of our bottom mount turbo kit. I was not the biggest fan of our first prototype so it's time to go back to the drawing board to get Frank's pair of 6467 Comp Turbos mounted as high as possible. Additionally, our 4 to 1 turbo manifolds will take life thanks to ICE Engineering and their 1500NP Series modeling block kit. Check them out down below!
https://www.icengineworks.com/product-category/np-series/1500np-series/
Next, we'll be dropping his front K-Member so we have access to his front cover to replace all the OEM timing components. We'll be using MMR's Billet timing components and GenX Dual Roller Chain & Sprocket Kit on his stock Coyote. We're doing things a little backward here, we'll be keeping his stock 5.0 in with a stock MT-82. A Competition Clutch Twin Disc will be aiding and we're hoping to make one pass down the drag strip on low boost for bragging rights. To keep all of us safe during testing and for general safety, a FAT House Fabrication 8.5 Spec Roll Cage will be expertly installed by us. I could write an entire blog about Frank's car but until we pull the first bolt, I'll save the rest for later.
James' Chevrolet C5 Corvette
Once again, this project was delayed to due internal struggles, moving forward, Matty, our new in-house fabricator, has taken on the fabrication work of this project. James' has requested swing out door bars and a classic double hoop over the drive and passenger seats. We accomplished this with ease and now Troy will be moving on to the fuel system. Due to the placement of the cage, we were unable to reuse the stock saddle tanks. A fuel cell has taken the place of the stock fuel tank and Troy will be expertly crafting the fuel lines by hand.
Function Factory Performance's 2015 to 2020 Ford Mustang GT Twin Turbo Kit.
This was a massive undertaking that honestly, we might have not been ready for. The planning was poor and the people that were involved were not fit for the massive responsibility and undertaking of this project. As owner and CEO, I take full responsibility for the failure of this project. Deadlines were just not met that lead to some financial hardships, angry customers, and unnecessary stress. To be a little more optimistic and find the silver lining in this situation, our bottom mount twin-turbo kit did make a solid 982 WHP on our client's brand new 2020 Ford Mustang GT. Featured below is the first turbo kit that finished.
Featured below is our second turbo kit. Once again, this project was delayed and due to internal issues, we never got the dyno results. We learned a massive lesson from both of these turbo kits, trust your gut. There are bad people out there, even if they don't intend to be bad, they're just not good for your business and especially ours. I truly feel for the 3 customers that invested their time and money into these kits.
Owner Charles Siritho goes racing with Dangerous Enterprises to earn his competition license with NASA Racing.
By chance, I met Wes and Marissa Hanson at the Future Classics Car Show. We happened to get parked next to each other. Wes' 2010 Nissan GT-R was one of the only REAL race cars there so naturally, we hit it off with a great conversation. Wes learned of my associations with Crowdstrike and their CEO, George Kurtz. This was a big spark of interest for him, additionally, Marissa was looking for a change of pace in her career path. A few dinners later, it was decided that Function Factory Performance would join forces with their race team, Dangerous Enterprises.
Wes and Marissa are amateur racers competing in our local Arizona National Autosport Association. Powered by race data and strong analytics, the Hanson's took home the 2019 ST2 Class Championship. To catch up to their licensing status, I had to hit the ground running and get my butt to NASA Competition School. Carrying my double Bondurant HPD4 and SCCA regional license, I needed to complete 4 days of NASA AZ High-Performance Driving Group 4 events with no major infractions. I was able to do this with flying colors. Moving into 2021, we'll be planning our out of state events to further our involvement in the arena of professional wheel to wheel racing.
Sales have dropped over 50% since the election.
Here's something you never see automotive aftermarket companies talk about publically. We did our best month back in October closing out at nearly $250,000 in sales. That means we've done over 2 million dollars in sales in less than 10 months. That's A LOT to take in, it's gratifying in many ways but I keep investing nearly every dollar back into software, marketing, and staff to help take on the enormous scale. For once, we are finally get caught up with many backlogged tasks. I want to focus on building stronger customer relationships, larger retention, and making our brand the forefront of the automotive aftermarket industry. There are many other companies and influrencers are absolutely killing it at branding themselves in a short amount of time. Sadly, I am just not that indiduval that is able to generate that type of attention in a viral way.
Unfortunately, sometimes great things come to a massive halt. In the last 2 weeks of the season finale of our 2020 election, sales tanked. When I say tanked, I mean Titatic's ass is straight up in the water. I've spoken to nearly 30+ vendors and their answers are nearly the exact same. What happened to everyone's sales? According to data from Google, people have literally SLOWED their search for car parts. We've only been in business for about 11 months, so it's tough for me to predict and forecast yearly sales. However, with Black Friday and Christmas coming, potential or existing customers could be holding off on a big purchase. On the flip side of things, the media could truly be frightening our populous with massive uncertainty. In my opinion, I think many people are saving their money in these unsure times. Additionally, since we are so new guys on the block, we are currently unable to find those "whales" or high dollar customers amidst this pandemic and potential second lockdown. I want to say this is just a trend and things should normalize by November 16th but we shall see. It also doesn't help that our website needs a massive overhaul, vehicle search tool, and MORE products. Don't worry, I have something up my sleeve I've been working on for a few months and should streamline orders for faster delivery.
We support Apex Motor Club and their Winter Marketing ventures.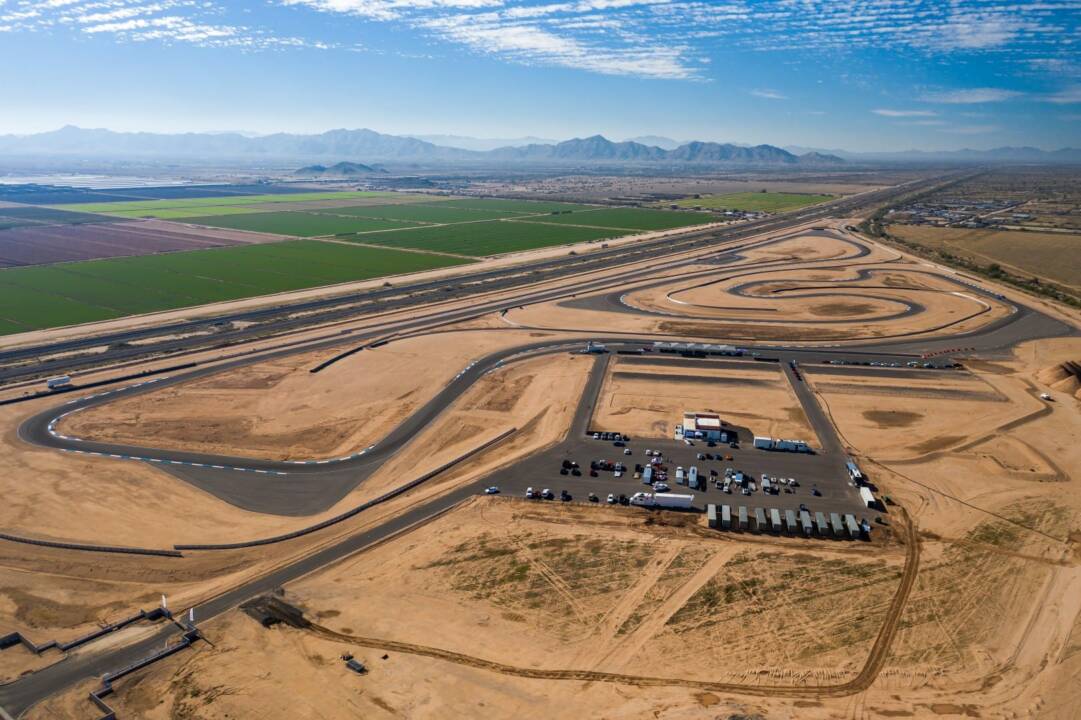 Exclusive, private, and only for the privileged, we take great pride that we are the official media partners for Apex Motor Club. Featuring nearly 5 miles of quality asphalt and over 280 acres of land, Apex Motor Club emerged as the first private facility in Arizona of its kind. As we move into the "Winter" solstice of Arizona, aka fantastic boost weather and the perfect time to drive your supercar, Apex is gearing up for their Winter Marketing Series. Check out their Youtube Channel below.
Motul USA continues their support into Q4 of 2020 and Q1 of 2021.
Motul USA continues their partnership into 2020 and 2021 with Function Factory Performance. Motul lubricants have been my number 1 choice for over a decade, 24 Hour of Le Mans proven, Motul 300v runs through our blood as it is our chosen engine oil of choice.
We go to Laguna Seca and Ecoboom our Ecoboost.
Stay strapped in, this blog gets even more depressing lol, a series of insanely unfortunate events at Laguna Seca lead to me ultimately slamming my valves into my pistons. On my last lap of a session and on VP Racing MS109, I came down the corkscrew at speed, and in turn 9, instead of up shifting to 4th gear, my hand decided that I would let Jesus YEET my piston into valves with a 3rd to 2nd gear money shift. Looking back at this trip, I was stressed due to the day to day business operations and our Mustang just wasn't ready for this track day. Paired with us trying to squeeze every second of track time, I was not focused on my driving which ultimately lead me to making this extremely, costly mistake. My take away from all of this? We need to plan and be better prepared. My seating position needs to be fixed and when I'm on track, I need a clear head and need to be focused on creating the content that we need to showcase to our customers. Watch below to find out how our adventures went.
Still here with me? I'm not even going to sugar coat this shit, I highly regret advertising Vland lights. They are nothing but problems, the customer service just isn't there and my NUMBER 1 issue with this brand ultimately is their complete lack of integrity. They DO NOT take pride in their product and we've made it clear with them on the SAME issues that continue to happen.
First off, the housing's leak, they just do. They are not sealed like an OEM unit and continue to condensate. We've replaced at least 100+ lights and the manufacture continues not to care. Second, we've noticed DRL LED failures within minutes of use. Third, many customers complain that the headlights do not put out enough lumens and are utter trash.
So what are we doing to do moving forward? I've removed all advertisements for Vland but we've kept the product on the website. We are transparent with our customers on what their buying. Don't get me wrong, the product looks FANTASTIC but the performance and longevity of the housings are nonexistent. With some modification, you'll be able to make these lights reliable as I believe they do add some.
Charles
@ffperformanceaz