Ford continues to push the boundaries of innovation and performance by introducing the 2024 Ford Mustang's Electronic Drift Brake. This cutting-edge feature promises to transform how drivers experience the thrill of drifting and improve vehicle control during high-performance maneuvers. In this blog post, Function Factory Performance will delve into the inner workings of the Mustang's Electronic Drift Brake, using insights from The Drive's recent article to give enthusiasts a comprehensive understanding of this exciting new feature.
Electronic Drift Brake Explained:
Traditionally, drivers seeking to initiate a drift must use a hydraulic handbrake that mechanically locks the rear wheels. However, the 2024 Ford Mustang introduces an electronic alternative that promises to simplify the process while enhancing vehicle control. The Electronic Drift Brake is activated via a dedicated button on the center console, which engages the rear brakes electronically.
How It Works:
When the Electronic Drift Brake button is pressed, the system sends a signal to the Mustang's Brake Control Module (BCM), which then communicates with the Anti-Lock Braking System (ABS) module. The ABS module modulates the rear brake pressure, effectively locking the rear wheels and allowing the car to enter a controlled drift.
The Drive's article highlights the benefits of this electronic system, including its ability to operate in conjunction with the vehicle's other advanced features, such as the stability control system. This integration allows for a smoother transition into a drift and increased control throughout the maneuver.
Benefits of the Electronic Drift Brake:
The 2024 Ford Mustang's Electronic Drift Brake offers several advantages over traditional hydraulic handbrakes, including:
Enhanced Vehicle Control: Integrating the Mustang's advanced electronic systems allows for better vehicle control during drifting maneuvers, ensuring a smoother and more predictable experience.
Easier Drift Initiation: The simple button press eliminates the need for a separate handbrake lever, making drift initiation more accessible to drivers with varying skill levels.
Reduced Complexity: The Electronic Drift Brake eliminates the need for additional hydraulic components, simplifying the vehicle's braking system and reducing potential maintenance requirements.
The development of the groundbreaking Electronic Drift Brake in the 2024 Ford Mustang was not a solitary effort by Ford. The involvement of RTR, a renowned performance vehicle company, its founder Vaughn Gittin Jr., and Formula Drift champion Chelsea DeNofa, played a significant role in bringing this innovative feature to life. In this blog post, Function Factory Performance explores the collaboration between these drift masters and Ford and how their expertise contributed to the creation of the Mustang's E-Brake.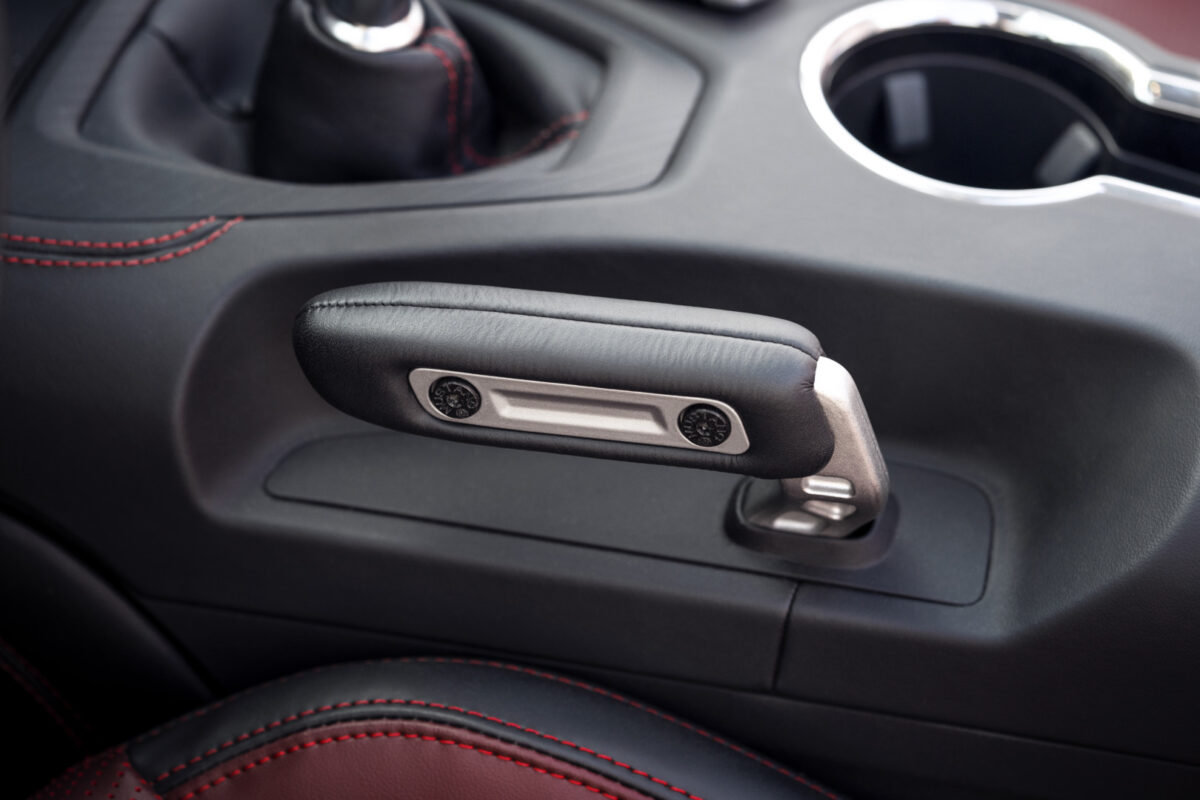 Photo Credit: Ford Motor Company
RTR and Vaughn Gittin Jr.:
A professional drifter and motorsports icon Vaughn Gittin Jr. founded RTR (Ready to Rock), a performance vehicle company specializing in custom Ford Mustangs with unparalleled style and performance. RTR's expertise in vehicle dynamics and suspension, coupled with Vaughn Gittin Jr.'s extensive experience as a drifter, made them ideal partners for Ford in developing the Electronic Drift Brake for the 2024 Mustang.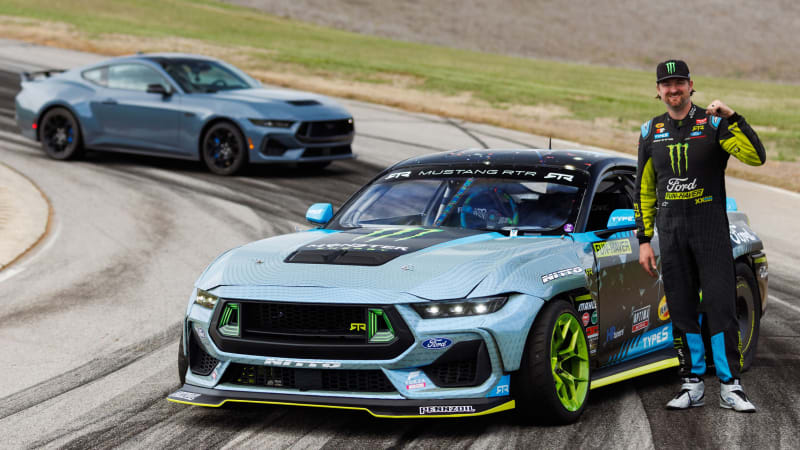 Photo Credit: RTR Media Team
Chelsea DeNofa:
Chelsea DeNofa is a skilled professional drifter and Formula Drift champion known for his aggressive driving style and impressive car control. As a teammate of Vaughn Gittin Jr. on the RTR Motorsports team, DeNofa was a natural choice to join the collaboration and lend his expertise in refining the 2024 Mustang's E-Brake system.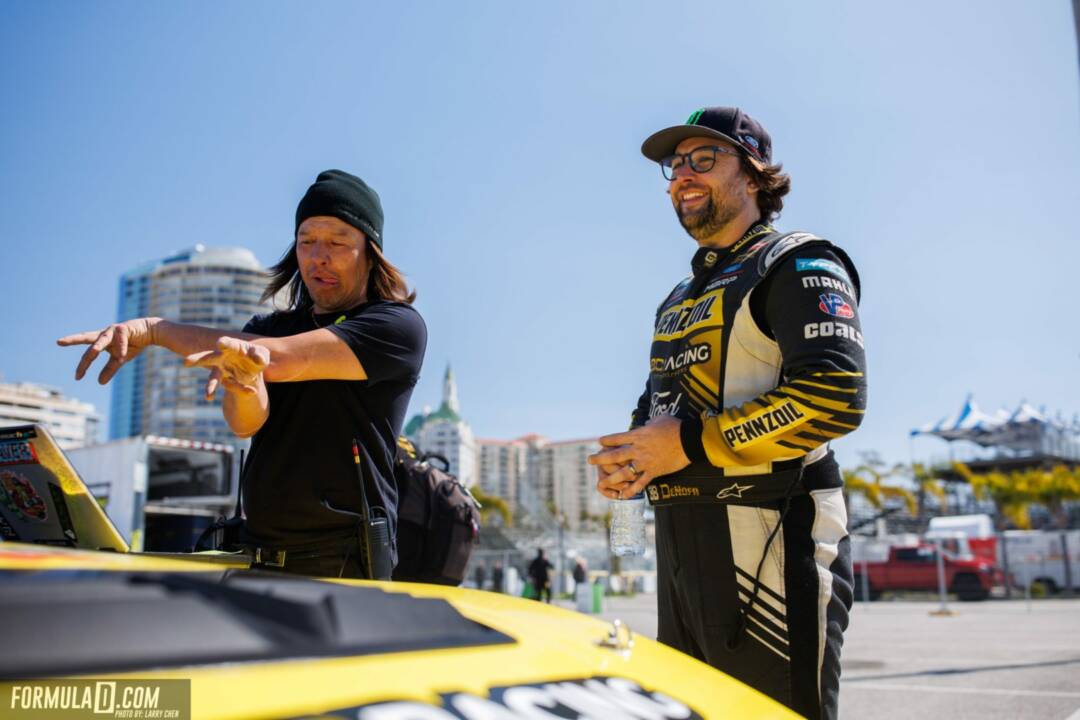 Photo Credit: Formula Drift – Larry Chen
The Development Process:
Throughout the development process, RTR, Vaughn Gittin Jr., and Chelsea DeNofa worked closely with Ford engineers to fine-tune the Electronic Drift Brake system. Based on years of experience in drifting and motorsports, their input was crucial in optimizing the E-Brake's performance and ensuring that it delivered a seamless, enjoyable driver experience.
With their wealth of knowledge, Vaughn Gittin Jr. and Chelsea DeNofa were instrumental in identifying areas for improvement and providing valuable feedback to Ford engineers. This collaboration allowed Ford to create a system that meets the demands of professional drifters and offers an accessible, user-friendly experience for enthusiasts at all skill levels.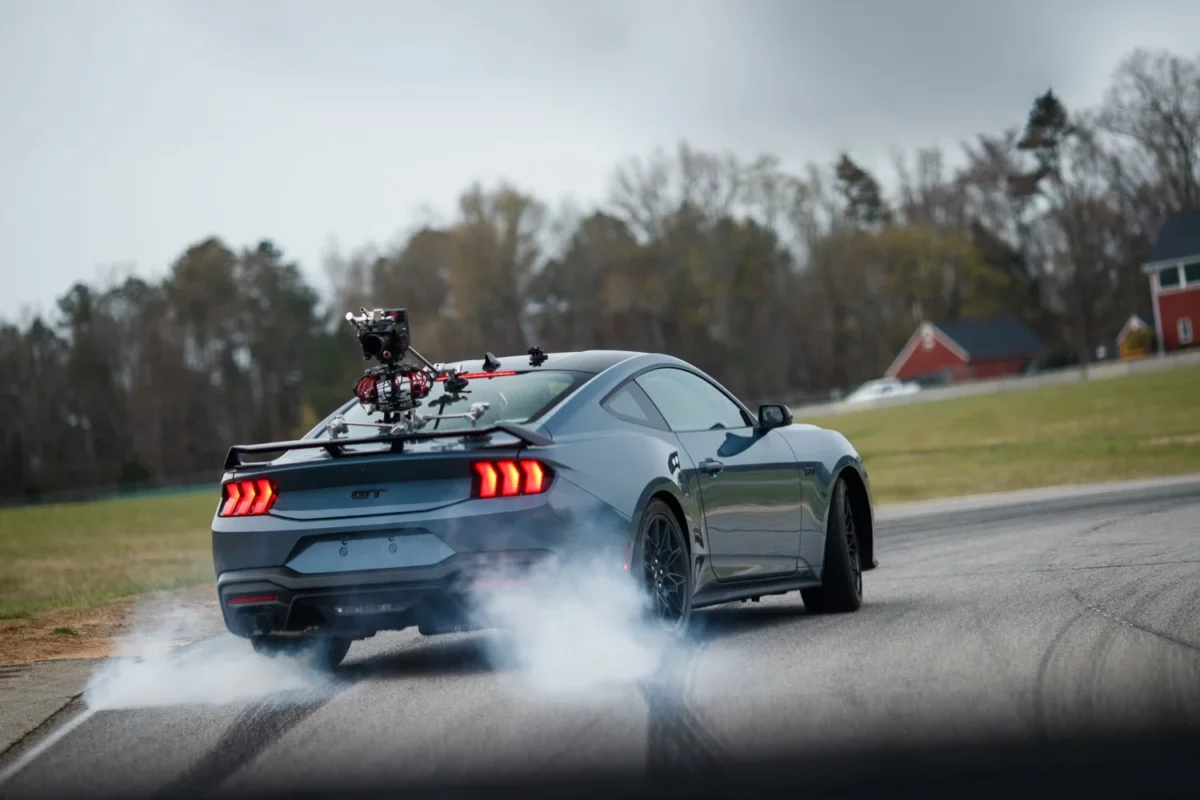 Photo Credit: RTR Media Team
Conclusion:
The 2024 Ford Mustang's Electronic Drift Brake showcases Ford's commitment to innovation and performance, offering drivers a revolutionary way to experience the excitement of drifting. With its seamless integration with the vehicle's existing electronic systems, this feature promises to enhance vehicle control and make drifting more accessible to enthusiasts of all skill levels. At Function Factory Performance, we await the opportunity to experience this groundbreaking technology firsthand and share our passion for the Mustang's unmatched performance capabilities.