STRADIA JAPAN is a premium model that uses high-class faux-suede for its seat material. The chic and elegant coloration of high-class black faux-suede fabric with a light gray logo gives it its premium feel.
The main point of the STRADIA JAPAN's design is its form, with a lowered knee support region to improve ease of boarding/exiting while maintaining holdability. It is a reclining sport seat which uses a full monocoque shell structure for its backrest in order to achieve the same rigidity and holdability as a fixed bucket seat.
Reclining sport seats tend to be heavier, but in the STRADIA JAPAN model which uses a super aramid shell, we have reduced the weight to 12kg by making the basic frame and reclining device out of aluminum.
We have also set up low cushion models.
The STRADIA II JAPAN is equipped with a two-piece type thigh region cushion which effectively distributes body pressure. For certain models which require clearance between the steering wheel and knee region such as the Silvia, 180SX/240SX, we have set up low cushion models with the thigh region two-piece type cushion lower than the standard type.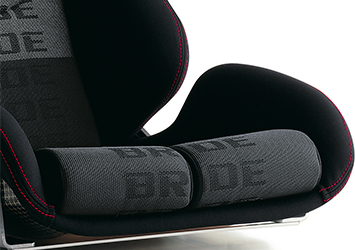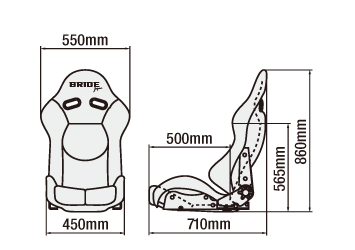 Product Lineup
Sales status
Shell material
Product name
Cushion type
Product No
Price
Weight
Cover material
FIA Approved
Super aramid black shell
STRADIAII JAPAN high-class suede tone cloth black
Standard cushion
G23NNR
JPY203,500-
12kg
Flame retardant fabric
-
Low cushion
G33NNR
JPY203,500-
12kg
Flame retardant fabric
-
We've got your back!
Function Factory Performance takes "customer service" very personally. We understand that finding the right parts can be overwhelming. Education and awareness are the principles that keep us ahead of the curve. Let us make this experience simple, easy, and awesome, so without hesitation give us a call at (480) 576-8606, feel free to direct message on our live chat or CLICK HERE to contact us via email.
Make sure to follow us on Instagram: @FFPerformanceAZ and Youtube.
EMAIL A FACTORY SPECIALIST FOR HELP CALL A FACTORY SPECIALIST NOW