You've asked for it so we're delivering in a BIG way!  When we say BIG, we mean BIG POWER! 600 horsepower, to be exact!  Your Ford Raptor deserves the absolute best performing parts on the market and we're putting them all together in one convenient bolt-on package.  No more piecing parts together and wondering if everything will fit.  We've equipped our Ford Raptor with our brand new FFP600 kit to produce more than just peak power gains.  Power comes on early and we saw gains through the entire RPM range making it an absolute blast to drive.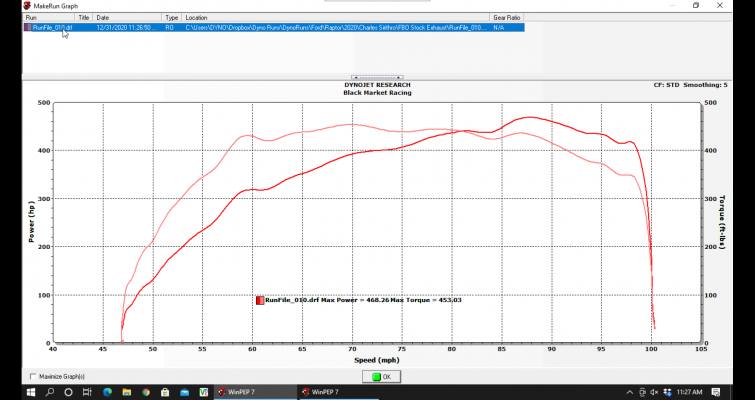 What's included:
Full-Race Motorsports 2017-2020 Ford F-150 Raptor EcoBoost V2 Intercooler Relocation Kit
Featuring aerodynamic cast end tanks with an updated core mounted high in the grille allows for clearance to fit a winch or aftermarket steel bumper. All-New for 2018, our V2 Intercooler is the strongest and highest flowing intercooler ever developed for the F150 EcoBoost. The result is a whopping 20% improvement in pressure drop compared to our V1 sheet metal end tank. If you're planning to install a winch or steel bumper this upgrade is mandatory! Each and every unit is leak tested to 50 psi (even small pinhole leaks can lose power).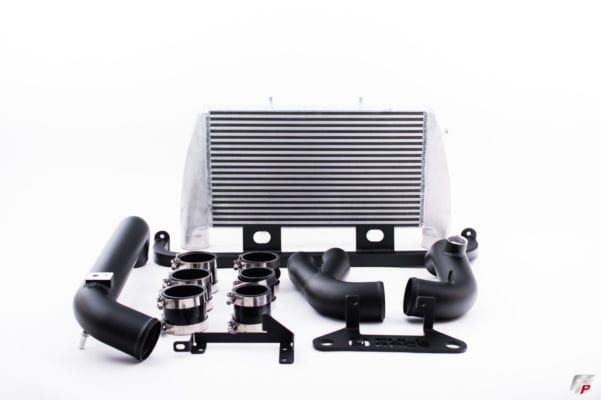 2011-2020 Full-Race Motorsports Ford F-150 EcoBoost Catch Can Kit
When it comes to turbocharged EcoBoost engines, no topic generates more debate than Catch Can and PCV configuration. Turbocharged Direct Injection engines inherently have a higher amount of "blow-by" that does not get washed off the valves and cylinders like a port injection engine. How do we avoid this issue to begin with? You need a good quality catch that can be located between the valve covers and the turbocharger inlet.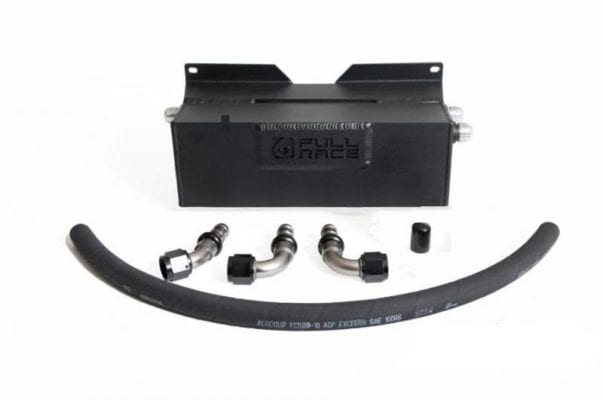 COBB Tuning 2017-2020 Ford F-150 Raptor Ecoboost Accessport V3
The Accessport is the world's best selling, most flexible, and easiest to use ECU upgrade solution for your Ford. Unlock power hidden within the vehicle by replacing conservative factory settings with more aggressive calibrations. Follow our staged upgrade path with pre-loaded Off The Shelf (OTS) maps or use custom mapping for any modification level. It's the last engine management solution you'll ever need.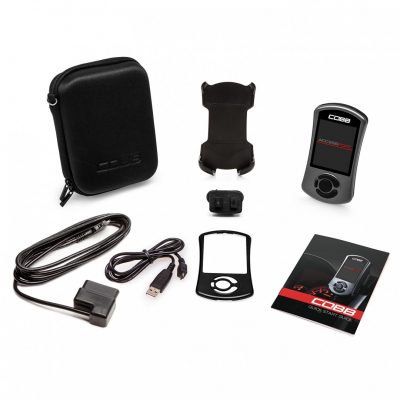 PD-Tuning 2017-2020 Ford F-150 Raptor Ecoboost Custom Tune for COBB ProTune Accessport 3 (Lifetime)
What is a lifetime tuning package? Simply put the lifetime tuning option ensures you never have to pay for another tune or retune for your Cobb accessport again. No matter how many parts you change on your car you will continue to receive revisions free of charge. There are only two exceptions to this rule. One is with the addition of port injection or 6th port fueling. As these use additional controllers that also need to be calibrated. The second is with the addition of a methanol injection kit. Both additional options are available for purchase in the Ford section of the store.
While PD-Tuning remotely calibrates your vehicle you will be required to data-log multiple parameters using your Cobb Tuning Accessport V3. This enables us to see how your car is reacting to each change as if were there tuning the car in person. Each vehicle/modification list will take a different amount of time to complete no two vehicles are the same.
We've got your back!
Function Factory Performance takes "customer service" very personally. We understand that finding the right parts can be overwhelming. Education and awareness are the principles that keep us ahead of the curve. Let us make this experience simple, easy, and awesome, so without hesitation give us a call at (480) 576-8606, feel free to direct message on our live chat, or CLICK HERE to contact us via email.
Make sure to follow us on Instagram: @FFPerformanceAZ and Youtube.
EMAIL A FACTORY SPECIALIST FOR HELP CALL A FACTORY SPECIALIST NOW