Section Ford
A majority of these answered questions will apply to the
2015-2020 Ford Mustang Ecoboost
Will I need a tune with a catted or catless (OFF-ROAD USE ONLY) Downpipe?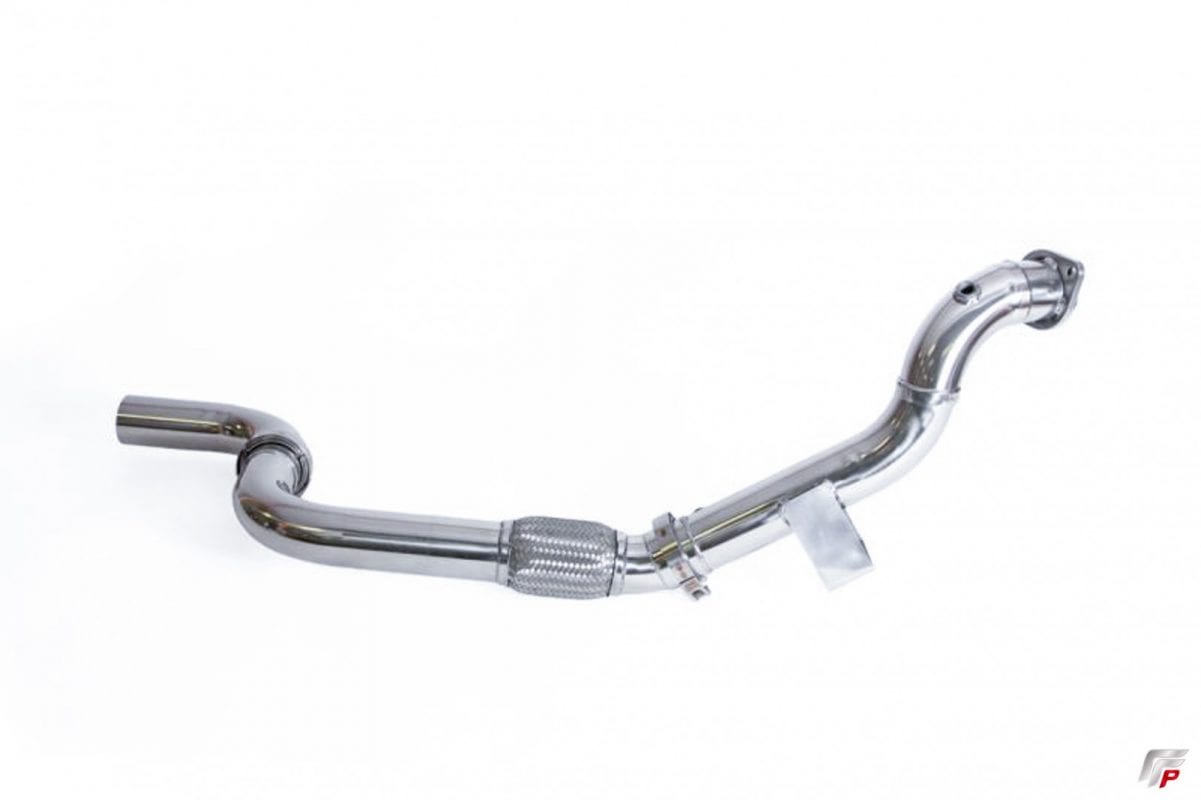 In a short answer no, but you will run the risk of an engine check light as the o2 sensor is detecting unusual flow through the catalyst element. A performance difference is noticeable through a butt dyno and rollers. To achieve maximum performance, we recommend our custom Cobb Protune that can be found at this link. Function Factory Performance and PD-Tuning will not turn off any and all MIL Check engine lights. Tapering with any emissions device is illegal for both the vendor and end user. If you intend to purchase an off-road Downpipe, you assume all risk and the cars intended use is race track only.
Will a cold air intake gain or lose power?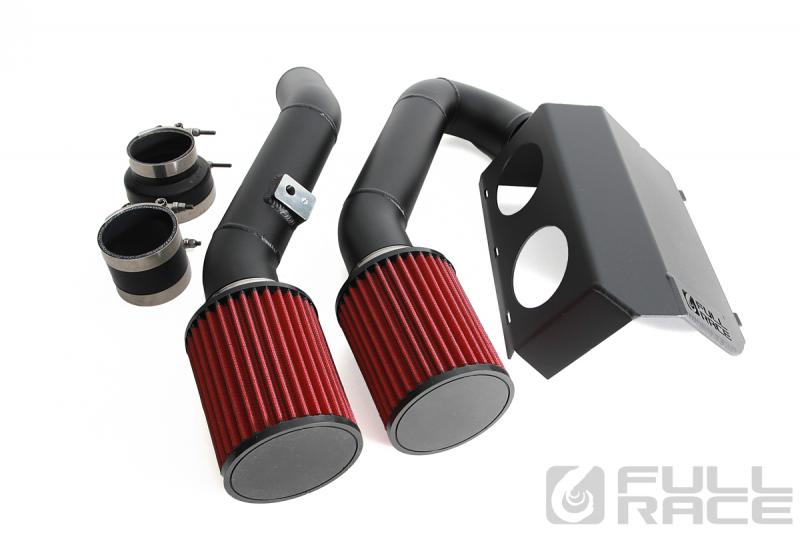 We have noticed extremely mixed reviews on cold air intakes for the Mustang Ecoboost. The best combo that has been factually and scientifically proven is the Airaid tube combined with the K&N drop in filter. We personally prefer a cold air intake as it enhances the sound of the turbocharger but it may come at a small sacrifice of power. Many dyno results prove otherwise. Regardless of your choice, you will be pleased with a cold air intake purchase, if you are looking for the absolute most power then follow our recommendation.
What the heck is all this Ecoboom talk?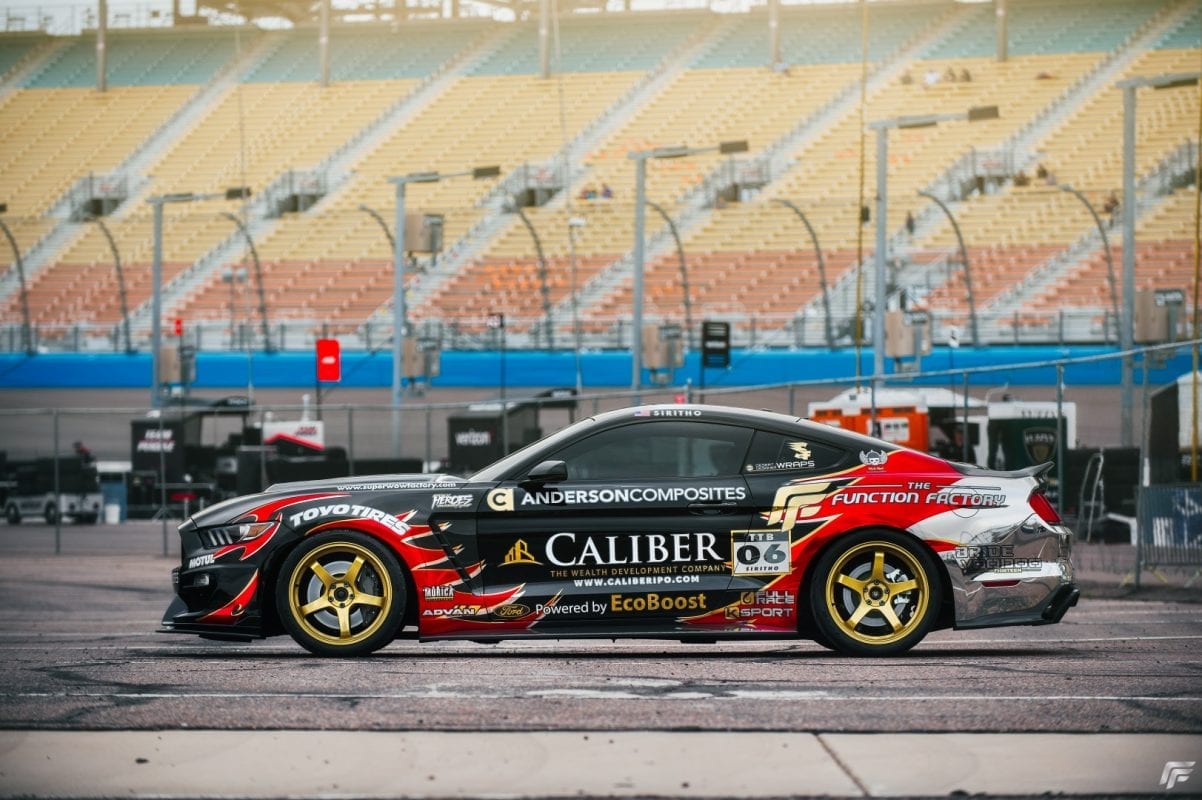 The term Ecoboom was coined in a fantastic place called Facebook and forums. Particular users were experiencing catastrophic failure in rod number 2,3 or spun bearings. Our 3-year conclusive answer is quite simple, customers are not providing the full story behind each failure. There are many theories out there with one being highly notable, low-speed pre-ignition. 99% of failures are happening below 4500 RPM and NOT at full throttle. LSPI can be attributed to many things and one of them to note is the type of oil you may be using. Function Factory Performance and Ford OEM only recommends synthetic 5w30 oil. We only trust Motul 8100 or 300v in our Ecoboost as it is subjected to extreme temperatures, constant rev limiter and long wide open throttle exposure down many race tracks.
Second, to note is tuning. There are many solutions out there such as the Ford Performance tune, Cobb OTS, Tune+, Unleashed Tuning and our preferred choice of tuning, PD-Tuning.
Last but not least, we have to point the finger at the end user. There are too many variables for us to ever know and we firming believe most "Ecoboom" cases that make the spotlight never fully come clean. Some tunes feature MAP slots and if the customer runs the wrong MAP slot with improper fuel, they are at risk. That is just one example that could always be a possibility.
At the end of the day, you as the end user assume all liability when modifying your vehicle.
What are the limits of the OEM parts?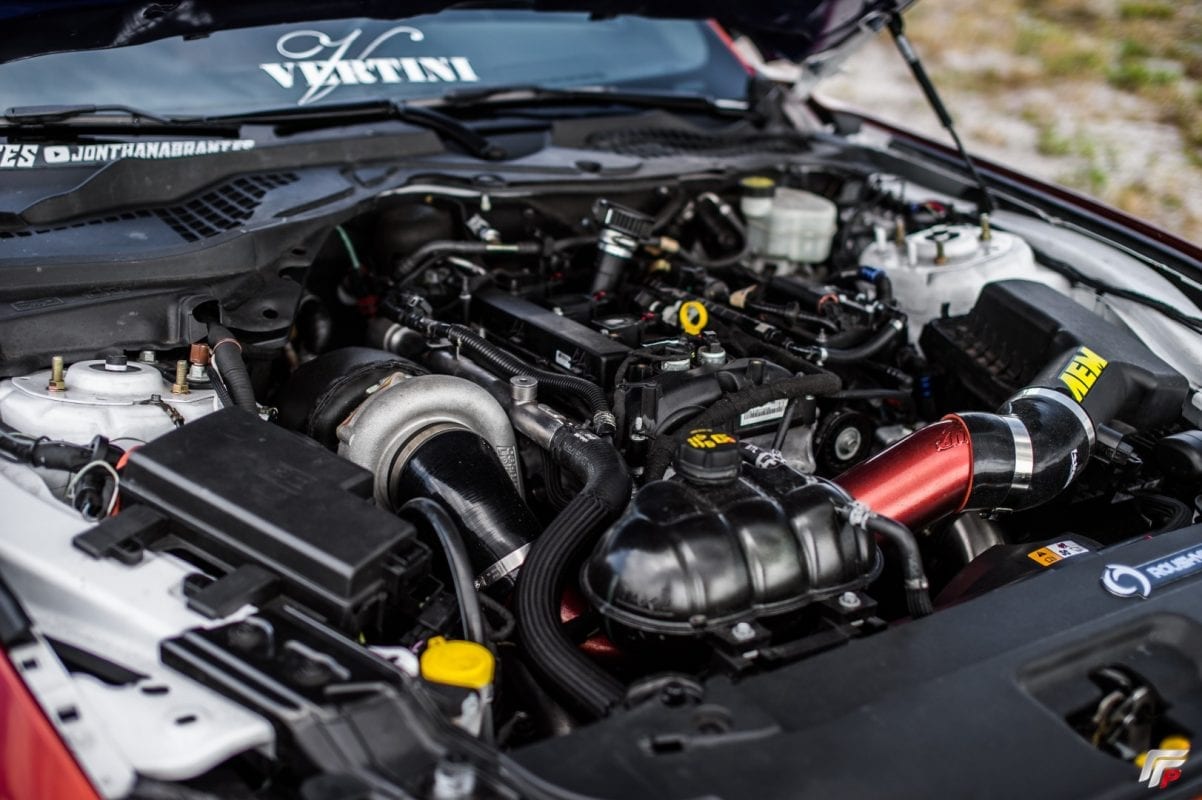 We give the OEM long block about a 6/10 when it comes to handling performance. To better understand why we don't hail this engine, we must travel back to the days of the Mazda Protégés and Speed 3. The design has been around for over a decade with the cylinder block being nearly the same but Ford designed an entirely new headifold, GDI and timing system. Personally, we believe Ford should have designed an entirely new engine from the ground up, but because of cost-cutting measures, the Ford Mustang Ecoboost engine suffers from the following that Honda's do not. If you want to run excessive boost and make huge power, the first thing you will break is the weak cylinder walls, if you manage to keep the walls intact, the connecting rods will be doing their best to exit your block and visit Pluto. If you managed not to Voyager 9 your entire block at this point, your pistons will be having a Chernobyl like meltdown and ultimately destroying the cylinder walls, valves, and head.
We have seen bone stock long blocks make over 500 wheel horsepower. That doesn't mean we'll ever recommend or do this to your stock engine. Even with our turbo kit, we will limit most Ford Ecoboost engines at 460 wheel horsepower. We have had zero failures at this power level, it is an acceptable number for a larger turbo upgrade. This horsepower number is enough to propel your Mustang into the mid-tens if the conditions are met, correct suspension geometry is dialed in and slicks are used.
The stock clutch has been known to go 10s. Our clutch did not hold up as we drift our car constantly. The disc would get extremely hot and the clutch was not as responsive. Competition Clutch has built us two custom twin disc clutches that are available for purchase for our hardcore customers. They handle drifting with ease and violent drag launches with confidence.
We managed to break our stock axles drifting on Toyo R888rs on the rear. If you're looking to go low 11s to mid-10s we highly recommend replacing your rear axles with GT350 axles or driveshaft shop drag axles.
The Getrag MT-82 transmission is the same as the Ford Mustang GT. Don't let the name fool you as this transmission is not as bulletproof as we thought. After a very violent spin out on the race track, we managed to break the shifter assembly. This seems to be a common failure on all MT-82's. We now have engagement issues into reverse and 5th gear. 2nd gear lockout seems to be a hot topic with the drag racing community. To fix this issue, we recommend upgrading to the MGW or Barton shifter assembly.
The stock brakes on non-performance pack cars are acceptable for daily and spirited driving. When auto crossing or road racing they tend to become less than acceptable. We highly recommend upgrading to Ford Performance Pack 4 pot calipers/brakes, Mustang GT Brembos or Mustang GT350 brakes for all racing needs. Mustang Ecoboost Performance Pack and Mustang GT Brembo calipers will work with the OEM brakes cylinder but GT350 calipers will not. You will need to upgrade your entire brake system if you plane to use the GT350 system.
The bushings on this car were designed for normal driving. They show their weakness on a race track. The Mustang becomes a giant marshmallow as you try and swing the weight around apex to apex. If you're looking to seriously track your Mustang we recommend switching every single arm to a Delrin or spherical bearings to eliminate the loose feeling. If you're a drag racer, It is not an option to stop the hop or you'll be losing valuable 60' times. Purchase a Steeda rear lockout kit to stop that hop and truly put your power down to the ground.
What is the best sounding exhaust?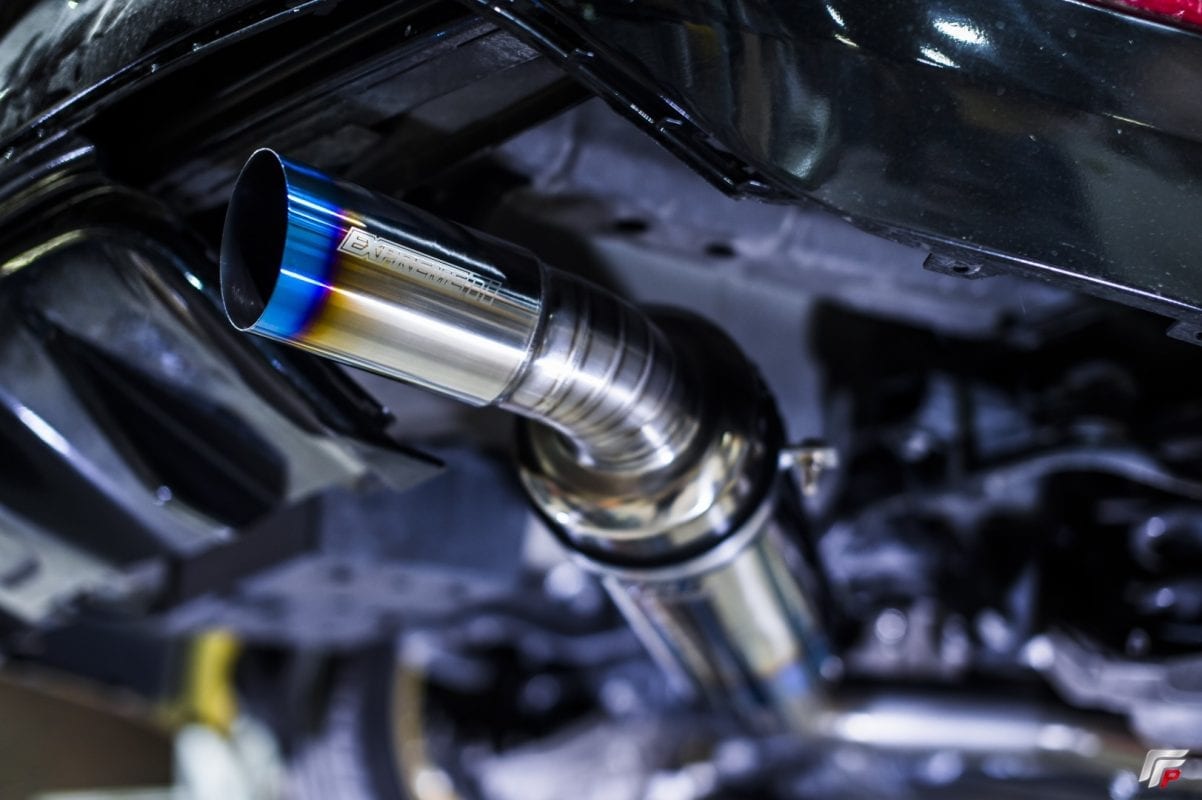 This is by far the most controversial topic in the Ford Mustang Ecoboost community. If you don't already know, our cars come equipped with "headifold" meaning the head has been designed to dump directly into the turbocharger which reduces lag and emissions. There is a huge consequence of this design.. the sound. Let's face it, this isn't the best sounding engine but exhaust manufacturers have done their best to really achieve a tuned and toned sound.
Our recommendations are below.
Full-Race Motorsports Race Type Cat Back Exhaust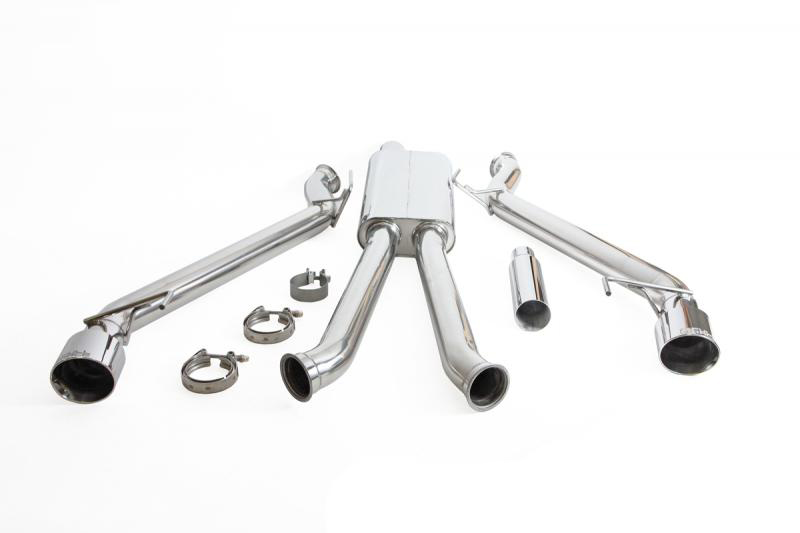 Features an unmistakable note with a larger turbo. 6/10 loud on idle and 8/10 loud at wide open throttle. The muffler has been moved to the center changing the sound dramatically. This is by far the most unique sounding exhaust. Expect extremely loud backfires, pops, and gurgles.
MBRP 2015-2019 Ford Ecoboost Mustang Cat-Back Exhaust Race Version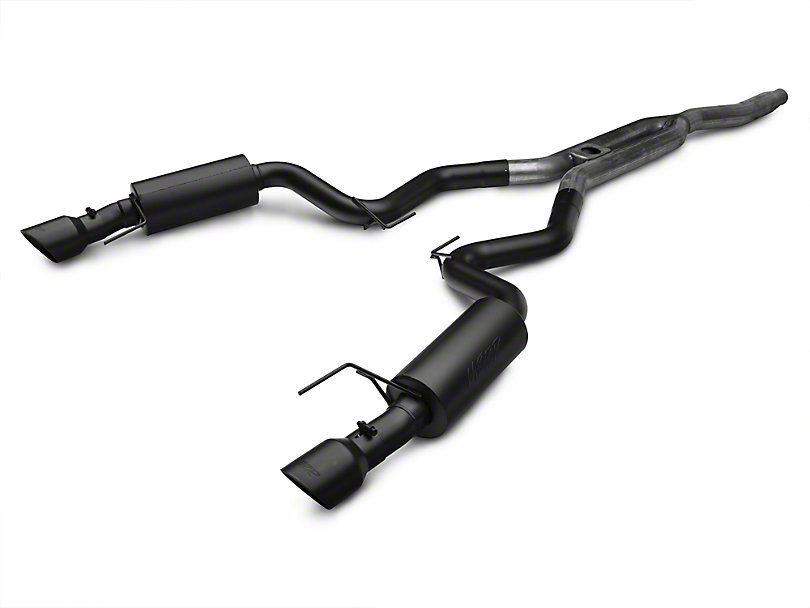 Our most competitively priced fatback exhaust and on the best sounding list is the MBRP T409 Race Catback. It features 2 rear mufflers and a decently loud note at wide open throttle. The crackles are nice and not too obnoxious. This is the best enthusiast sounding exhaust in our opinion.
Tomei 2015-2019 Ford Mustang Ecoboost Expreme Ti Titanium Cat-Back Exhaust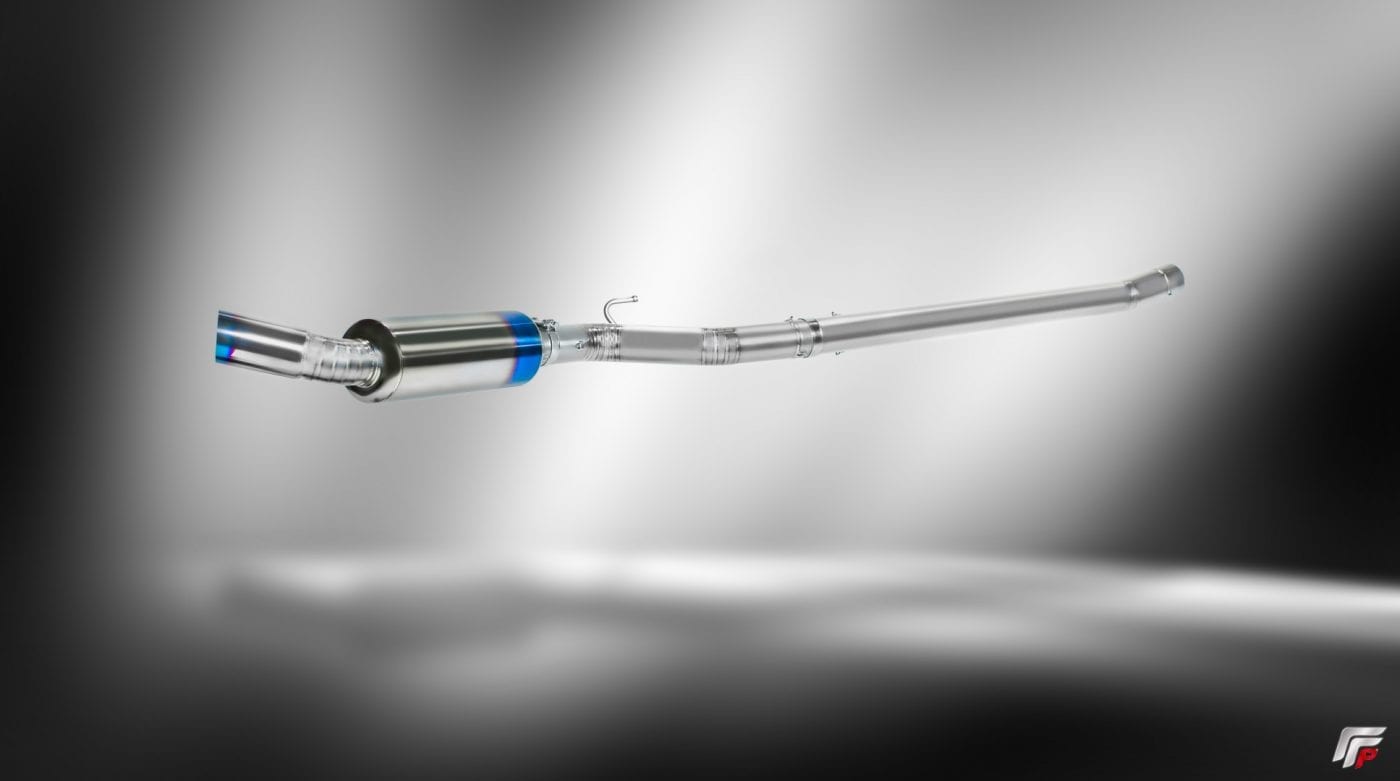 The most powerful, lightest, and on our best sounding on our list is the Tomei Expreme single exit cat-back exhaust. Quality and performance is everything when it comes to this exhaust and not no expense has been spared.
What intercooler do you recommend and why?
What is the loudest exhaust?
Where do I get the "Ecoboost" badges?
What will void my warranty? (This applies to all vehicles)
What hood options do you have?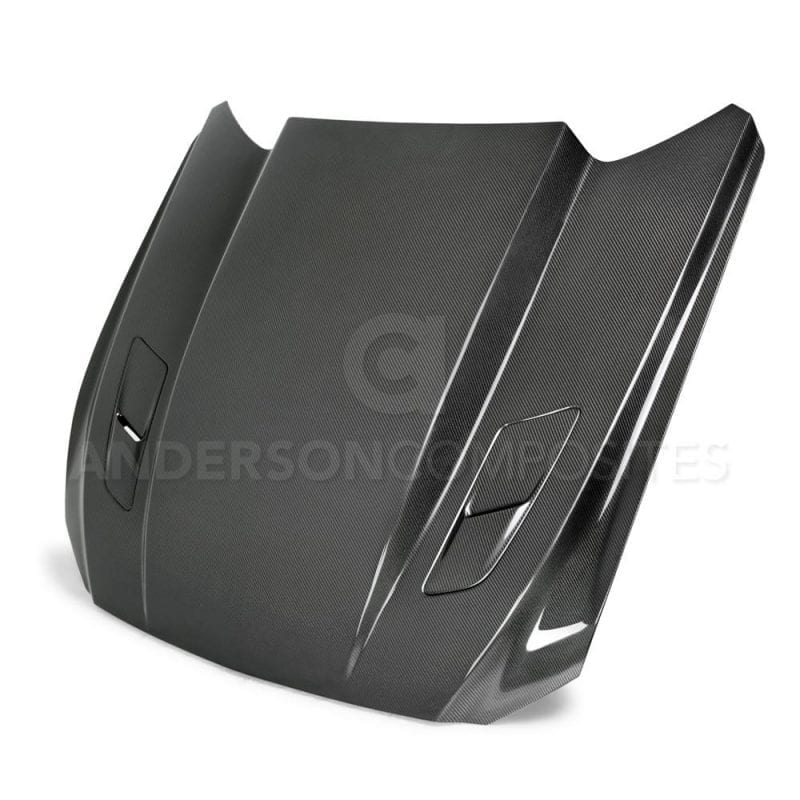 We currently offer the entire line up of Anderson Composites double carbon fiber and fiberglass hoods for American Muscle vehicles. Additionally, we will adding Seibon to our web collection.
I want to change my grille, what chu got?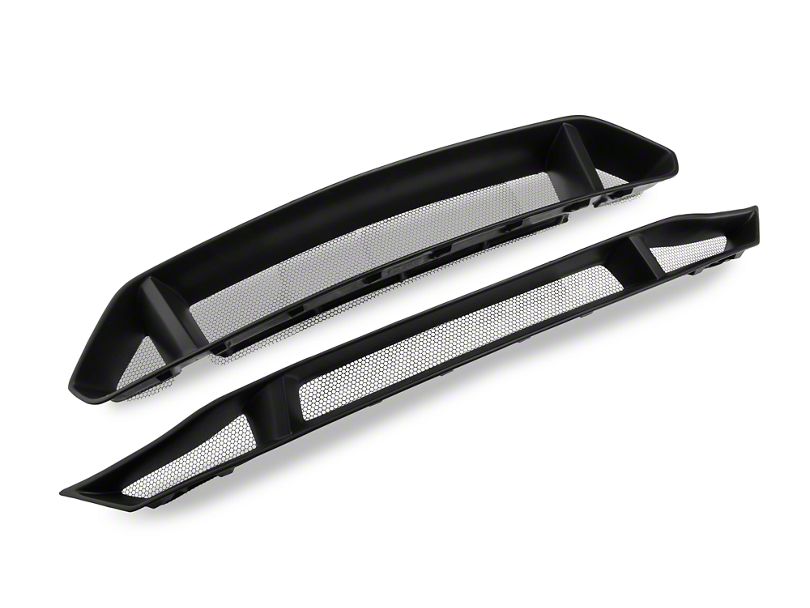 We offer many of the name brands such as RTR, Cevinis, and MMD. We personally prefer Cevinis for their quality and style.
Got any stripes?
Do I really need a catch can?
All cars will be benefited with a catch can but it becomes necessary once power levels start to exceed over 400 WHP. The pressure in the block will become greater than OEM levels and your oil will start to look for ways out of your engine. Not only that, you will run the risk of pressurizing the block which increases cylinder pressures thus creating more heat. In short, all of that is bad. A catch can is always a handy mod and we highly recommend the UPR catch can for Mustangs.
I am serious about racing my Mustang and or high-performance vehicle, what is the first thing you recommend?
The best answer to this question is to just get on track. Light modifications will be needed but the most important modification you can at the start of your racing journey is your driving mod. I will be the first to admit that these are not the easiest cars to drive at their absolute limit. From drag racing, road racing, and drifting, getting yourself into a professional environment is the best way to start learning and building your skill.
If you're looking to road race your Mustang or high-performance vehicle, we recommend attending an SCCA autocross event. They are inexpensive, very informative and performed in a safe environment as speeds are usually below 60 MPH. That might sound slow but autocross will teach you a valuable lesson about car control. You will learn that if you miss just one apex, your car will be set up for failure for the next 2 to 3 turns.
If you've already attended an autocross or think that is a little too boring for you, High-Performance Driver Education road race events are your next step. This form of racing/time trial is very serious and is not to be taken lightly. You will be taking your car on a REAL race track with REAL consequences if things do go wrong. Lucky for you, an instructor will be assigned to you when first starting out. Sanctions include SCCA, Pro Auto Sport, NASA, Global Time Attack, Speed Ventures and many other local track events that are specific to your state or region.
A big tip, never drive out of your limits, our bodies have built-in fear and that fear is there for a reason. Pushing yourself is necessary but find your comfort level and drive to your own ability. Your skill will naturally grow with more and more track time.
How can I run 10s?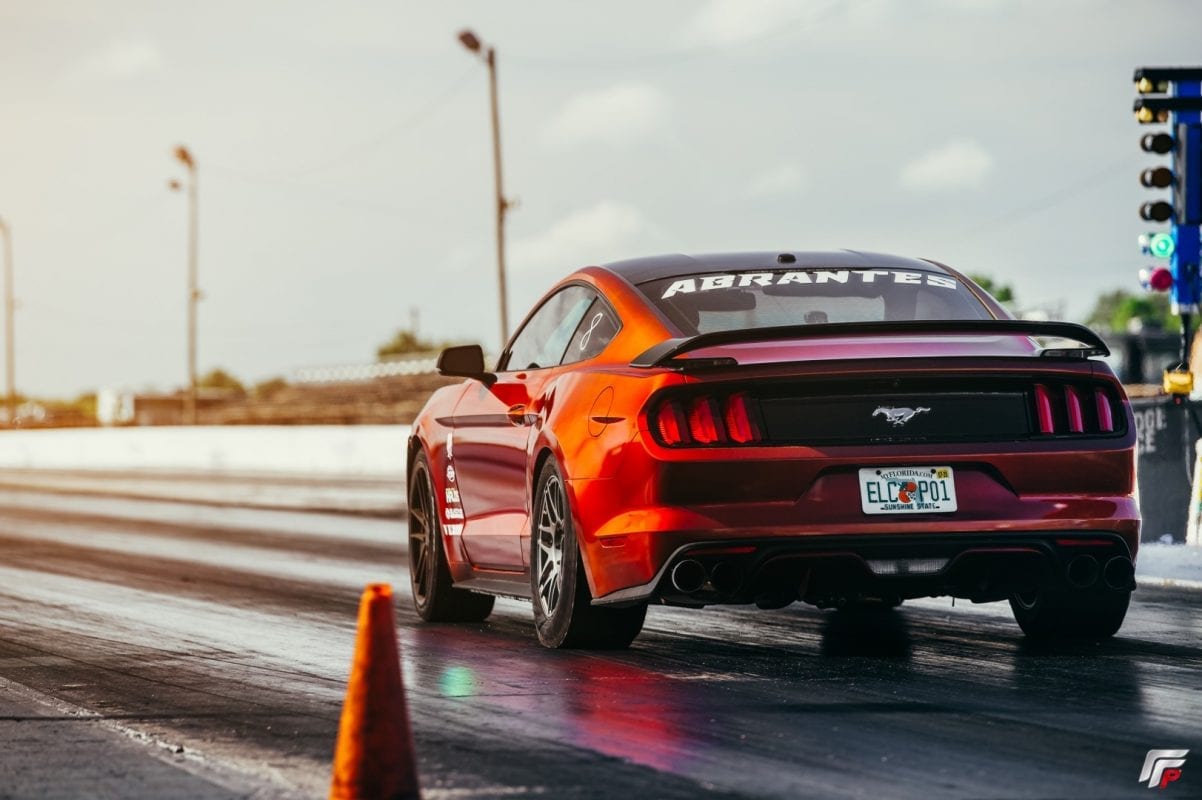 10's is the magical number for the Ford Mustang GT and Ecoboost. Both are manageable with moderate driving skill and some decent pockets. It will be much easier to be consistent and achieve this goal in either a 6 speed or 10 speed automatic. 6-speed manual owners will struggle to even dip into the 10.9's with the same power due to the 6A and 10A being able to always keep the car in the power band and shift with incredible speed.
Wheels and Tires
Turbonetics NX2 (Ecoboost)
Cold Air Intake for both GT or Ecoboost
Long Tube Headers
Downpipe (Ecoboost)
Cat Back Exhaust
E85/MS109 tune for both GT or Ecoboost
What Intercooler + Charge Piping (Ecoboost)
Steeda Lock Out Kit
Viking Shocks or Coilovers
What bolt-in turbochargers are available?
What wheel specs should I buy?
Help, my Pirelli's are dying, what tire do you recommend I replace them with?
How can I put my Mustang on a diet and start weight reducing?