Fits:
W176 2013-2018 Mercedes-Benz A45 AMG
C117 2014-2018 Mercedes-Benz CLA45 AMG
X156 2014-2019 Mercedes-Benz GLA45 AMG
Description:
AMS Performance is excited to announce the release of our Alpha A45 AMG Stage 2 Performance Package. By combining the extremely popular A45 AMG Series Carbon Fiber Intake System, Alpha Performance A45 Series Downpipe, and the Alpha A45 Tuning Solution we give our customers the first step to powering up their driving experience.
The Alpha Performance Mercedes-Benz CLA 45 AMG Carbon Fiber Intake System
Our engineering team immediately noticed a considerable level of restriction in the stock intake system and solved the problem by designing a smooth transition to a much larger filter.  By upgrading the size of your 2.6″ factory inlet filter to a robust 4″ design, we drastically reduced the high pressure drop – a sure indicator that your stock intake filter is choking your 2.0L M133 turbocharged engine. By simply installing this air intake upgrade on its own, you'll be rewarded with a 20+HP increase!
The Alpha Performance Mercedes-Benz CLA 45 AMG Cast Downpipe  
The Alpha Mercedes-Benz CLA 45 AMG Cast Downpipe is the best performing and most durable on the market! During testing our shop CLA with our Alpha CLA 45 AMG Downpipe, Filter, and Alpha CLA Tune our Engine Calibrators saw amazing gains across the power band in both wheel horsepower and torque! The power came on earlier and carried over 100 ft lbs of torque gains from 2900rpm to 4850rpm!!! Turbo spool-up was significantly improved! The long gradual transitions within the cast down pipe section allows exhaust gasses to maintain velocity without a buildup of back pressure inside of the system!
Alpha Performance Mercedes-Benz CLA 45 AMG Series Tuning
With its stout design, the Mercedes-Benz CLA/GLA/A 45 Series AMG engine provides excellent entry level luxury class power. Mercedes-Benz rated the stock horsepower output of their 45 Series AMG at 375HP and 350ft/lbs. AMS found a way to tap into the hidden power of your A-Series AMG!
Just like all cars using an Alpha calibration file, your AMG 2.0L equipped Mercedes will exhibit smooth, stock-like drivability. The only difference is a dramatic increase in power and acceleration. What's even better is that you'll be able to enjoy all this with no detrimental effect to fuel economy at partial throttle or cruising speed. In order to tune your A Series AMG you need to remove your PCM. You then send your PCM to AMS where our industry leading Engine Calibrators will add the Alpha Performance tune to it and send it back for you to reinstall. Turn around time is an amazing one day.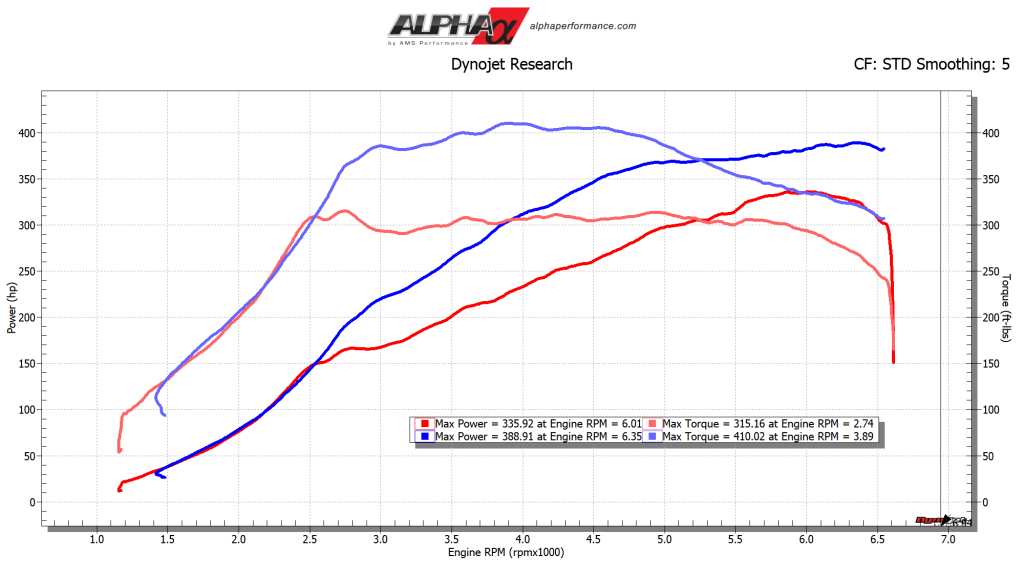 We've got your back!
Function Factory Performance takes "customer service" very personally. We understand that finding the right parts can be overwhelming. Education and awareness are the principles that keep us ahead of the curve. Let us make this experience simple, easy, and awesome, so without hesitation give us a call at (480) 576-8606, feel free to direct message on our live chat or CLICK HERE to contact us via email.
Make sure to follow us on Instagram: @FFPerformanceAZ and Youtube.