DESCRIPTION
The Corvette C8 Legacy Edition Front Splitter is C7 Carbon's most extreme C8 front splitter yet. This beautifully styled splitter has a sharp and aggressive design, making it the ideal choice for the track!  This is the perfect track splitter for your Corvette C8 to give you the best downforce and ultimate appearance, all in one.  We designed this splitter to give you an edge on all the C8 corvettes while under performance driving conditions.  We recommend combining this splitter with one of our chassis-mounted rear spoilers to provide a balanced downforce package for your C8 Corvette.
Large inner flange for easy install.
Vacuum bagged, for a light and durable build.
Large under tray included to seal off the bottom of your corvette.
Fits coupe and convertible Stingray C8 Corvettes and Z51 Models.
Manufactured via Closed Moulding to ensure maximum strength and weight savings.
Finish Option:
– Carbon Fiber 100% authentic Carbon Fiber fabric with a weave pattern that has a direct match to the pattern used on factory Carbon Fiber parts from GM.
Carbon Fiber and Carbon Flash Metallic products are sprayed with 3 generous coats of clear to ensure a long-lasting gloss finish and UV protection. In addition to a high-quality automotive clear coat, a marine-based clear gel coat is used to add extra depth as well as UV protection into products. The clear coat is then hand-polished and sanded to achieve a long-lasting beautiful finish.
Products are tested and verified with CFD analysis for optimum results and aerodynamic efficiency.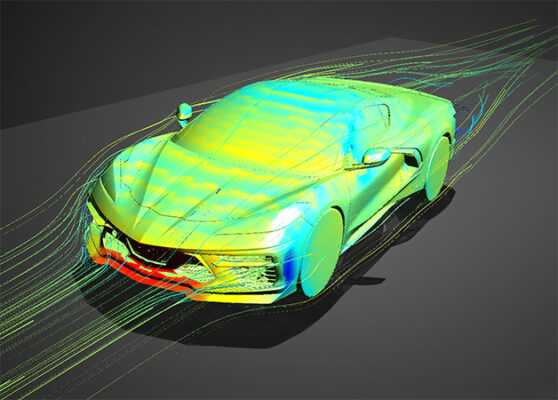 Quality and Craftsmanship. All painted products go through a 3-stage clear coat and finishing process to ensure a lasting gloss finish that will provide years of protection for your product. All painted products are sprayed with a premium automotive UV clear coat.
SKU: C8-1D-1
---
We've got your back!
Function Factory Performance takes "customer service" very personally. We understand that finding the right parts can be overwhelming. Education and awareness are the principles that keep us ahead of the curve. Let us make this experience simple, easy, and excellent, so without hesitation, give us a call at (480) 576-8606. Feel free to direct message on our live chat or CLICK HERE to contact us via email.
Make sure to follow us on Instagram @FFPerformanceAZ and YouTube.
EMAIL A FACTORY SPECIALIST FOR HELP CALL A FACTORY SPECIALIST NOW