DESCRIPTION
The Champion Canards are the ultimate add-on to your C8 Stingray to help provide stability while performance driving and create downforce.  These Champion Canards also Include modified and extended carbon fiber bezels to accept champion canards.
Aerospace-grade closed Moulding construction with advanced composites.
Integrated carbon fiber bezel that aligns the canards and allows for a solid attachment point.
Bezels are extended to help create downforce and flow air around the bumper to the canards.
Exposed Carbon Fiber surface, UV Automotive clear coated and then hand wet sanded and polished.
Champion Canards are the ultimate add-on to your C8 Stingray to help provide downforce and direct airflow.
CDF model tested.
Some modifications may be required for installation.
The more aggressive bezel allows for the canards to bolt into the sides of the bezel.
C7 Carbon Exclusive design
Canards are made from 100% Carbon Fiber
Canards attach to the bezels via pop rivets. For best fitment, we recommend pop riveting the canards to the bumper.  However, VHB double-sided tape can be used also.
Finish:
– Carbon Fiber reinforced with high-grade composite material. The premium carbon fiber comes UV Clear coated with high-quality automotive clear that yields an extremely high gloss finish.
Products are tested and verified with CFD analysis for optimum results and aerodynamic efficiency.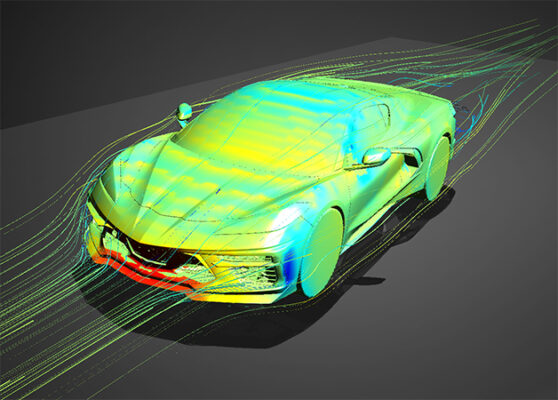 Quality and Craftmanship, All painted products go through a 3-stage clear coat and finishing process to ensure a lasting gloss finish that will provide years of protection for your product. All painted products are sprayed with a premium automotive UV clear coat.
– Hand-polished and sanded to achieve a long-lasting beautiful finish
SKU: C8-5F-1
---
We've got your back!
Function Factory Performance takes "customer service" very personally. We understand that finding the right parts can be overwhelming. Education and awareness are the principles that keep us ahead of the curve. Let us make this experience simple, easy, and excellent, so without hesitation, give us a call at (480) 576-8606. Feel free to direct message on our live chat or CLICK HERE to contact us via email.
Make sure to follow us on Instagram @FFPerformanceAZ and YouTube.
EMAIL A FACTORY SPECIALIST FOR HELP CALL A FACTORY SPECIALIST NOW