2020 Ford F-150 Raptor Ecoboost support now available! 
Simple ECU flashing with gauge package! The new in-cabin mountable Accessport V3 has a large, full color, higher resolution screen which allows you to monitor up to six parameters in real-time. Fully customizable from the look (multiple bezel colors), layout (set up race, street, or dyno gauge clusters), and mounting options (choose from 1,000s of standard vehicle mounts). And what's looks without brains? More processing power, memory, and storage to flash faster while saving all of your maps and logs. This is your new Accessport.
Warning! Installation of this Accessport over anything other than OEM or COBB software may result in ECU/TCU failure.

PD-Tuning / Function Factory Performance Custome Tune Results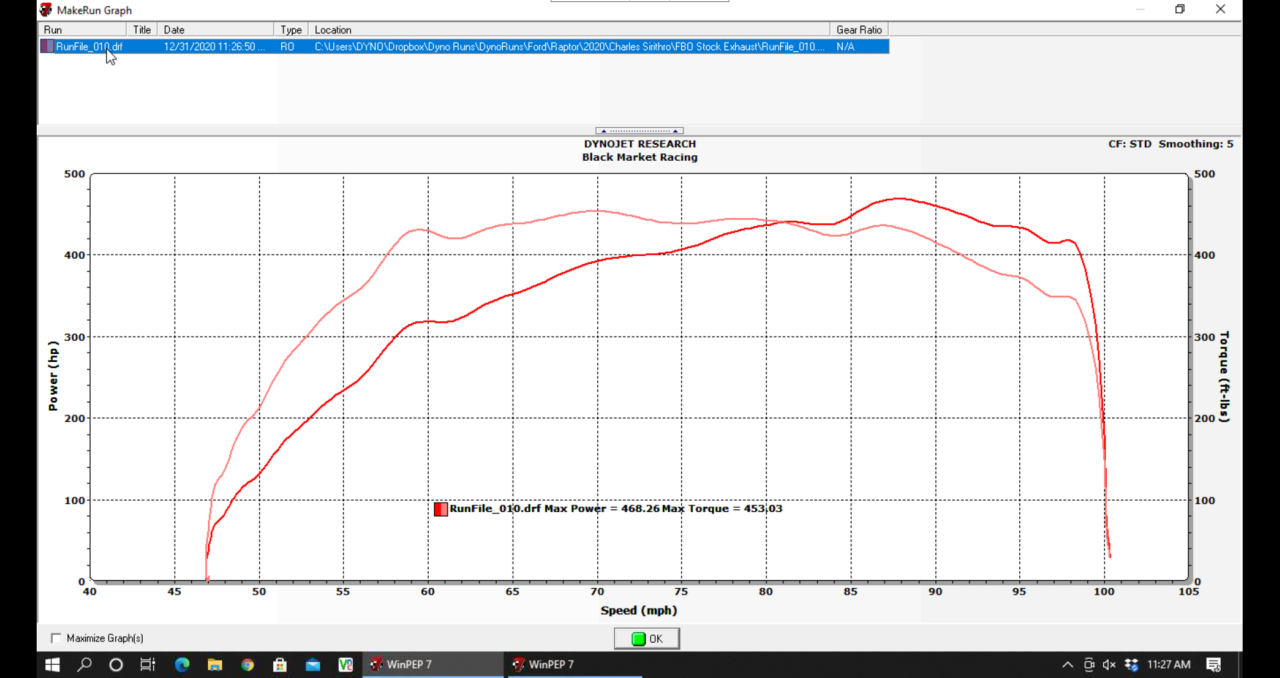 WHY?
The Accessport is the world's best selling, most flexible, and easiest to use ECU upgrade solution for your Ford. Unlock power hidden within the vehicle by replacing conservative factory settings with more aggressive calibrations. Follow our staged upgrade path with pre-loaded Off The Shelf (OTS) maps or use custom mapping for any modification level. It's the last engine management solution you'll ever need.

2017-2020 Ford F-150 Raptor EcoBoost Accessport V3
Larger, full color, higher resolution screen
Customizable multi-gauge display
In-vehicle mount, with on/off switch
Faster and easier to use with a familiar face
Interchangeable faceplates
FORD SPECIFIC FEATURES:
AUTO START-STOP ADJUSTMENT: A common complaint with the Raptor was the bothersome auto start/stop setting. There was no easy way to turn it off and keep it off with subsequent key cycles. The Auto Start-Stop feature accomplishes just that! With this feature, you can set enable/disable Auto Start-Stop and the setting will be retained even after the vehicle is turned off. To use this feature go to "Tune" > "Adjustments" > "Auto Start-Stop" > and then select "1" if you want it to be enabled or "0" to disable.
FUEL PUMP CONTROL: You guessed it. This feature allows control of the in-tank fuel pump. This is especially useful if you want to drain the fuel tank to run different fuels, depressurize the fuel system to change injectors, or are needing to drain the fuel tank for any other reason. To use this feature (see Accessport steps below), with the engine running set the value to -1. This will turn off the fuel pump and the engine will shut down when fuel pressure reaches its lowest. You can then disconnect the fuel line and route it to a container. You can then key ON and set the value to 1 turning the fuel pump back on which would then drain your fuel tank.
DYNAMIC PEDAL CONTROL: This feature can be used to enhance or dull your accelerator pedal response. You can set this value from -5 to 10. Each reduction from 0 to -5 will decrease pedal response by 20%. This could be useful if you're wanting to limit power or fuel consumption. Each increment from 0 to 10 will increase your pedal response by 10%. This will make the truck feel faster since the throttle will open more with less pedal input. Below is a graphical representation comparing throttle pedal input (x-axis) with the amount the throttle body is opening (y-axis) for each setting. Also shown is the pathway on the Accessport to adjust this setting.
VALET MODE: Valet Mode can be used to reduce maximum power output by limiting throttle to about 25%. A value of 1 will enable valet mode. A value of 0 will return to normal. This setting will be retained even through key cycles and does not require changing maps! Below shows how to adjust Valet Mode on the Accessport.
We've got your back!
Function Factory Performance takes "customer service" very personally. We understand that finding the right parts can be overwhelming. Education and awareness are the principles that keep us ahead of the curve. Let us make this experience simple, easy, and awesome, so without hesitation give us a call at (480) 576-8606, feel free to direct message on our live chat or CLICK HERE to contact us via email.
Make sure to follow us on Instagram: @FFPerformanceAZ and Youtube.
EMAIL A FACTORY SPECIALIST FOR HELP CALL A FACTORY SPECIALIST NOW