Ford has released the all-new 2022 Ford Bronco Raptor. Designed and engineered by Ford Performance to be the worlds first Ultra4 Racing-inspired SUV.
capable of highway-speed desert-dune conquering and Baja rock-crawling.
Bronco Raptor packs extreme Built Wild™ capability and durability with an exclusive twin-turbo 3.0-liter EcoBoost® engine targeted to deliver more than
400 horsepower*, a Raptor HOSS 4.0 race-ready suspension system, a fully boxed, high-strength steel frame, and standard 37-inch all-terrain tires.
Bronco Raptor is equipped with elite off-road technology and hardware. Ultra4 Racing is the epitome of grueling off-road competition, featuring demanding races such
as the famed King of the Hammers in the Johnson Valley in California, where Bronco Raptor will be on display on Feb. 3. Ford and Bronco will continue as the official
truck and SUV of the Ultra4 series.
For all you nerds out there (Don't worry, we are nerds as well) here are some specs-
This THICCCCCC Bronco Raptor is 8.6-inches wider than stock. Coming in at 73.6 inches.
An additional 4.8 inch ground clearance, giving the Bronco Raptor 13.1 inches of ground clearance.
A 60% increase in front-wheel travel for traction improvements at high and low speeds over any kinds of terrain.
A 40% increase in rear-wheel travel as well.
Ford gave this BBB (Big Beautiful Bronco) an additional 1,000-lb towing capacity, now coming in at 4,500-lb.
Regardless of the terrain or what you want to do with it, the Bronco Raptor is fully capable for it.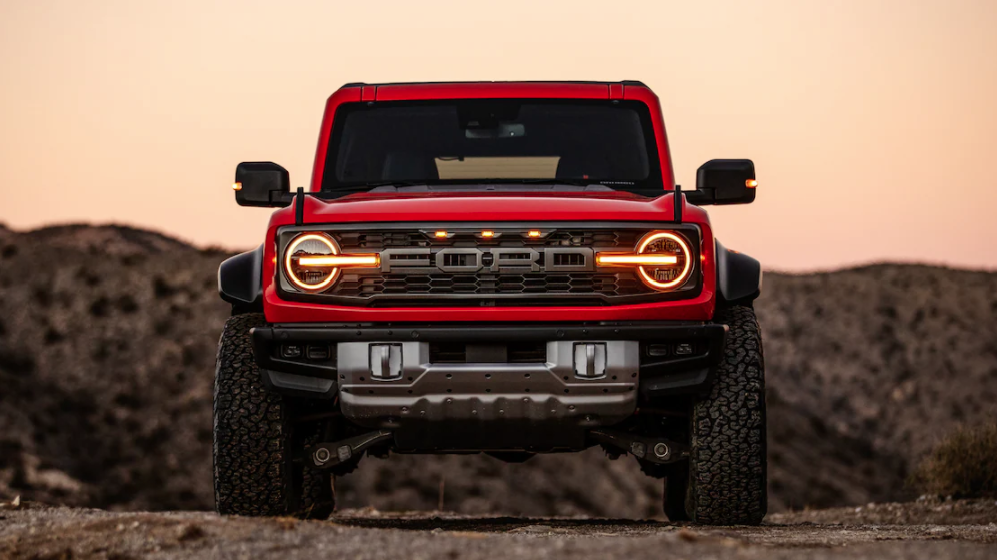 As always, feel free to leave a comment down below and make sure to follow us on social media.
Follow us below
Facebook: https://www.facebook.com/ffperformanceaz
Instagram: https://www.instagram.com/ffperformanceaz/
Youtube: https://www.youtube.com/functionfactoryperformance
Need help ordering? Shoot us a message at this link https://ffperformance.co/factory-service/contact/ or dial 480-576-8606