Kit includes a belt tensioner, compressor bracket, idler pulley and mounting hardware. Requires the use of a 1998-2002 LS1 Camaro or LS1 GTO crankshaft pulley.
ICT Billet air conditioning compressor brackets are designed for setups without the stock LS A/C compressor. These brackets are milled in the USA from aerospace-grade billet aluminum for impressive strength and longevity. Units are available to be used with LS1 Camaro or truck crank pulleys. ICT Billet air conditioning compressor brackets will keep accessories safe and secure.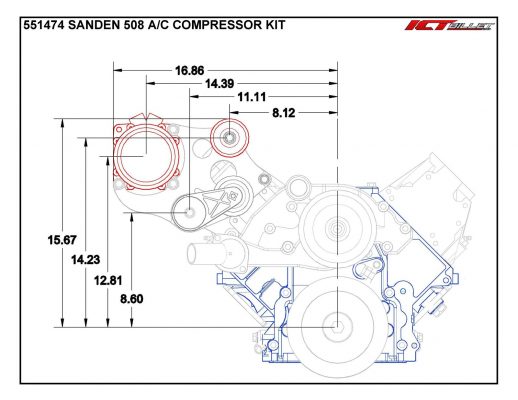 We've got your back!
Function Factory Performance takes "customer service" very personally. We understand that finding the right parts can be overwhelming. Education and awareness are the principles that keep us ahead of the curve. Let us make this experience simple, easy, and awesome, so without hesitation give us a call at (480) 576-8606, feel free to direct message on our live chat or CLICK HERE to contact us via email.
Make sure to follow us on Instagram: @FFPerformanceAZ and Youtube.