2 years of development and testing and it was well worth it. Without a doubt the best aftermarket DI injector on the market.
• 2000cc/min at 100bar
• 3000cc/min at 220bar
• 684bhp on E30
• 527whp on E85
• Rock solid, perfectly linear.
• 100% drop-in fitment
• OEM spray pattern
• Stock like cold start and idle
• Just one ECU value change
Every XDI injector set gets tested and matched at three different operating points and comes with full documentation:
1) 0.8ms/20bar for idle stability
2) 10ms/100bar for static flow reference
3) 6ms/200bar for wot performance and stability
The HPFP 35 upgraded fuel pump is HIGHLY recommended to run in conjunction with these. The factory HPFP cannot support the added fueling demands of full e85. 
Custom Tuning is required.
Lead time on XDI products is 2-4 weeks currently.
Straight E85 527 WHP GDI only with a Precision NX2 drop-in turbocharger. Please click here to view our best selling drop-in turbocharger for your 2015 to 2020 Ford Mustang Ecoboost.
This particular Ford Mustang Ecoboost was not equipped with methanol injections, no Port Fuel Injection Kit, no extra ECUs, no wiring, full control, full OBD Diagnostics. We used a Cobb Access Port V3 paired with PD-Tuning to achieve this record-breaking number.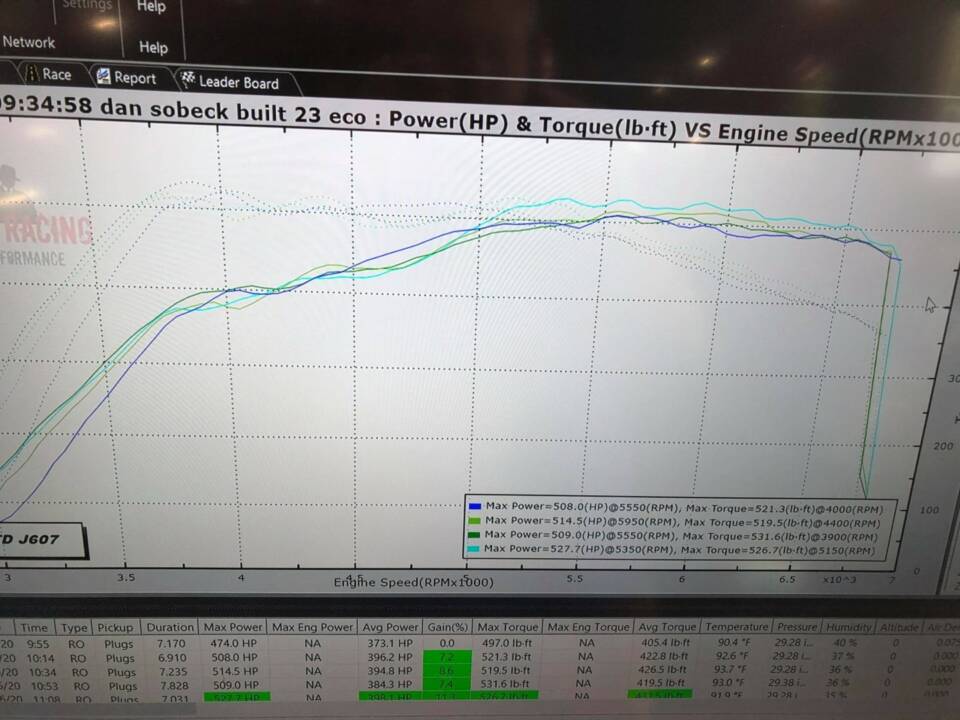 We've got your back!
Function Factory Performance takes "customer service" very personally. We understand that finding the right parts can be overwhelming. Education and awareness are the principles that keep us ahead of the curve. Let us make this experience simple, easy, and awesome, so without hesitation give us a call at (480) 576-8606, feel free to direct message on our live chat or CLICK HERE to contact us via email.
Make sure to follow us on Instagram: @FFPerformanceAZ and Youtube.
EMAIL A FACTORY SPECIALIST FOR HELP CALL A FACTORY SPECIALIST NOW