In a quiet neighborhood harbored a boy that would spend hours in front of his dad's brand new Toshiba projection TV. Weekends were for yelling at the screen with no clear direction but if there was one thing he knew, he wanted Mark Martin in that iconic red, white and blue Valvoline car to crush out "The Intimidator". Stacks of Motor Trend magazines began to pile up on the shelves. Obsessed with motorsports and anything with wheels, he was never short on his collection of hot wheels and trains. He and his father would stay up through the night assembling and painting model cars they had bought from Toys-R-Us. He begged and urged his parents to get him into motorsports, but they had a different direction for him. As an unexpected gift, his father tricked him into thinking Santa Claus was "real". He promised him if he stayed up till midnight on the morning of Christmas, he wouldn't regret it. As expected, he fell asleep but to his surprise, he awoke in the middle of the night to find a copy of the FIRST Gran Turismo under the tree.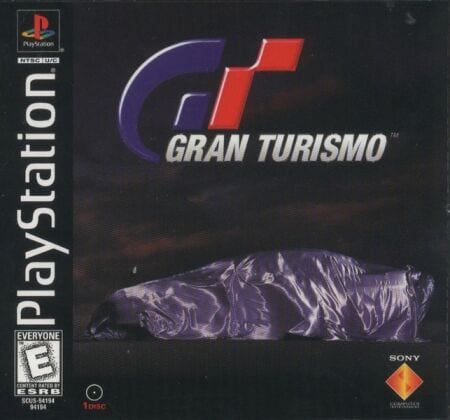 Fast forward sometime later around 2003, the world's best dad took an eager 12-year-old to his first NASCAR race in Charlotte North Carolina. Attending the Coca Cola 600, the little hairs on his back, arms, and legs stood straight up as they watched the green flag wave to a grid of 43 cars searching for a simple, yet a complicated thing, victory. Within those 4 and a half hours, many lead changes and wrecks occurred. The wrecks were insanely eye-opening to them, nothing can actually prepare you to see or hear a motorsport crash in person. As expected, Jimmy Johnson took the checkered.
With and fuel and fire burning brightly in his eyes, this boy was willing to do anything and everything to get his ass into a driver seat after that memorable night. That boy's name is Charles Siritho and I still feel like that 12-year-old to this very day.
I've been obsessed with motorsports my entire life but the one that caught me genuine interest and now disgusting obsession was and still is drifting. "Drift?" To "drift" is to slide a vehicle as wild as possible but you must able to maintain control and place the vehicle with precision. To me drifting is THE MOST incredible feeling in the world. I've experienced many heart-pounding activities but there is nothing that even comes close to doing donuts in an underpowered Miata to chucking a full-blown drift car sideways at over 100 miles per hour. The sounds an engine produces when pushed to its absolute limit will raise the hairs on your back. The smell of tire tread being transferred to the pavement will become refreshing. Being able to NAIL a "corner" or get that much closer to the next car makes every penny worth it.
Now that we've gotten past how I got into motorsports and drifting, let's finally get to the most interesting part here, my 1989 Nissan 240sx. I promise you'll want to sit down for this. Long story short, I was actively searching for a 240 around 2011. My father called me one night asking if I wanted some cash to purchase one, of course, I screamed "yes!". He had told me that he went to a casino and hit the jackpot that night and thought it would be nice to share the wealth.
I had seen a particularly "clean" looking 240sx out at our local race track. It caught my eyes as the car was in great shape for being a first-year 240sx. I jokingly told my friends driving the car at the time, "You mark my words, I'm going to buy this car!". Only about 3 weeks later I did just that. I purchased the car from a good friend named Han Wong, he was the owner of Intense Power at the time. I can't even begin to explain the feeling of finally owning a vehicle that could allow me to finally show myself if I had what it took, to drift. Below were the modifications my RPS13 came with at the time of the purchase.
Car: 1989 Nissan 240sx SE
Modifications:
Aero
Stock
Brakes
Nissan Skyline R32 GTR Front brakes
Suspicious Garage brake lines
Cooling
Koyo Aluminum Radiator
Samco Silicone Hoses
Drivetrain
Welded Differential
Engine
JDM Red Top S13 SR20DET
Intense Power Charge Piping and Intercooler
Intense Power Cold Air Intake
ISIS Intake Manifold
Larger Oil Pan
Exhaust
Megan Racing 3" Stainless Steel Exhaust
Electronics
Stock
Interior
Nissan S14 Seats
Suspension
Ksport Kontrol Pro coilovers
Intense Power RUCA
Intense Power Toe Arms
Intense Power Front Tension Arms
Cusco Triangular Rear Strut Brace
Megan Racing Outer Tie Rods
Stance Suspension Subframe Collars
Tanabe Sway Bars
Wheels
MB Weapons 17×9 +17
This is LITERALLY the BEST drift car money could buy you to start out. The SR20DET makes around 200hp and combined with the lightweight and nimbleness of the S-Chassis, it's just enough power to move decently large wheels and drift in 3rd gear. Many will argue that it's better to start off in a stock "KA24DE" but in my case, I already had prior drift experience with KA's and over 10,000 hours of simulator time.
Within my first week of ownership, I probably shredded through over 50 sets of tires. At the time, I had a hook up at the local Ford dealership and picking up all their take-off tires. For 6 months, I did nothing but spend every night from 12 am to 4 am drifting in a lot that we had permission in. Transferring my skills from video games into reality was greatly gratifying. I proved to myself that I could do this extreme sport and continue to progress my skill at every local drift event.
Part failures are something that you will just have to accept and expect when pushing a car to its absolute limit. This car ultimately treated like royalty to the very end. My first issue that arose occurred was the cracking of the poorly manufactured aftermarket oil pan that came with the car. Justin Derendal gave me a helping hand and installed a brand new Moroso large capacity oil pan. This pan features an all-aluminum construction while mounting completely flat, in line with the front subframe. This allows you to further lower your 240sx for that extra flare.
As time went on, I naturally began to upgrade the performance of my 240sx. Long time friend and sponsor Geoff Raicer, owner of Full-Race Motorsports, reached out to me to test out the Borg Warner EFR turbocharger. To get you up to speed, Full-Race Motorsports is the industry leader when it comes to turbo manifolds. Flow tested, dyno tested and state of the art robot welding ensure that every manifold is near perfect with quality like no other. The turbo was still in beta testing at the time and he was curious to see how it would perform on a small displacement 4 cylinders.
For a short explanation, the BorgWarner EFR is in my opinion the world's best turbocharger. Why? The Gamma-Ti technology that has been introduced to turbine wheels allows insanely fast spool times at any given RPM. The blow-off valve has been located on the compressor housing, when the throttle is lifted, the excessive boost is vented on to the billet compressor wheel helping it stay spooled during 0% throttle situations. A GM electronic boost controller has been mounted to the compressor side, a trademark item to this turbo. Last but not least, a speed hole has been pre-CNC'd for you to drill out allowing you to install an optional Borg-Warner speed sensor to monitor compressor wheel speeds.
Geoff had just purchased and new facility and I was highly excited to be the first car to have work done there. Full-Race started with creating a custom turbo manifold for my SR20DET. The turbocharger that would become best friends with this prototype manifold would be the Borg Warner EFR 6258 turbocharger equipped with a T25 turbine housing. Additionally, we added a custom CNC blow off valve cover. As this entire kit was custom, a downpipe had to be fabbed up to complete a monster that was ready to be wakened. To help cool and lubricate the CHRA, I converted all of my water and oil lines to AN braided lines. I managed to install this turbo all by myself in about 2 working days.
To help manage the added airflow of the much larger turbo, my close friend Efrain from Suspicious Garage built a custom fuel rail that houses a set of Injector Dynamics 1000cc injectors and regulated by a Tomei Type-L fuel pressure regulator. A custom engine harness built by Efrain snaked through the engine bay that leads to an APEX'i Power FC that had replaced my stock ECU. To handle the almost 200 additional wheel horsepower that would be exerted on this drivetrain, we went ahead and installed a Nismo Coppermix clutch. Helping to seal this block, we screwed in a set of ARP head studs and Cosworth head gasket. ARP's and MLS head gasket is absolutely recommended if you plan to makeover 360whp on any SR20. Efrain street tuned the new beast on wastegate pressure.
This entire upgrade allowed me to progress my driving to new heights that I never thought was achievable. The power delivery of the Full-Race Turbo kit paired with the EFR turbo almost felt like a supercharged V8 but sounded like pure insanity.
I had moved from Phoenix Arizona to Wilmington North Carolina where the car finally got strapped to a dyno. Vlad Yevtushenko from National Speed performed a baseline run and the car made a respectable 300WHP and 320WTQ from Efrain street tune. Vlad's background includes helping develop the AEM Infinity and piloting his former 1500 horsepower Toyota Supra. After a fresh tank of 93 octane, my SR20DET was able to lay down 400WHP and 400WHT. The wastegate began to fail after 26 PSI as it was only a 10PSI spring. Vlad was able to compensate in the higher RPM making 18 PSI at the 7000 RPM redline. With the added boost causing additional blow-by, long time friend Keith Johnson helped me install a Greddy Catch Can with AN lines and fittings.
With over 200+ additional wheel horsepower, I was PUMPED to shed some rubber. Before getting to test out the added power, we added a crucial part to my car that would forever change the way I drifted. These modifications took place in 2013 and 2014. I and a good friend named Keith Johnson opened up doors to a famously named shop "Murica Motorsports". We specialized in high-end modifications of 240sx, R32, R34, R35, and American Muscle. Being the owner of a shop while creating waves in the industry allowed me to gain sponsorships which added to more and more track time.
Keith worked with a friend named Joe, back in South Carolina to create some of the craziest knuckles for S-Chassis I've ever driven. The "steering knuckle" is located at the front of the vehicle that houses the wheel hub, brakes, strut mount and provides a pickup point for the steering tie rod. With a plasma cutter, we cut the tie rod pick up point, shorten it, and moved it in. With our design, we were able to add over 2.5x the amount of angle from stock and create something known as anti-Ackerman angle. The inner wheel angle is more than the outer wheel allowing you to use the angle to scrub speed in a corner. It as well allows you to push the car outwards from a clipping point or apex. We installed these knuckles on my car along with a newly formed company called Voodoo13's billet aluminum tension rods allowing for maximum tire clearance.
With a fresh tune, new Dunlop Star Spec 2 tires, and a set of knuckles, I debuted the car at the 2014 Vegas Drift event hosted at Wild Horse Pass where I ended up placing 4th. Not bad for a car I had never driven, tested, and with a failing clutch slave cylinder. I managed to do something for the first time at our local track, I started my drift over ¾ of the way before the actual initiation point. I knew with my tire pressure, power, and added angle that I had I was able to perform highly aggressive entries. Using the odd Ackerman angle of our knuckles, I was able to start the drift much earlier and set the car on lock, and "walk" it out all the way to the rumble strips, from there I was able to stay on throttle to work myself back to the apex with maximum speed. The feeling of being able to go almost 90 degrees sideways was intoxicating. With every upgrade, I continued to increase my level of driving skill with faster and more aggressive entries.
With a permanent smile on my face from the additional power and angle, it was time to focus on the look of my ugly duckling. I believe drifting is more than just drifting, it's also about looking the part of the sport. Outlandish, loud, and stylish. This was my chance to express my style, clout, and show the community that I was serious about having the best looking 240sx in the states.
With my aggressive, "go-getter" attitude, it was a no brainer that I went with the Koguchi inspired GT-1 front bumper paired with the TRA Rocket Bunny dive planes and front lip. To further accent it, DMAX DRL LED's were added for that extra flare.
For the front fenders, I wanted aggressive fitment up front along with a race-inspired fender, DMAX offered the exact fender I was looking for with a double vent and rear vent showcasing the widen stance and fender.
To match the look of the GT-1 kit, their side skirts were added. Featuring a rear vent, it just kept adding to the look I was trying to achieve.
As we move to the rear, a thing many 240 owners do to fit wider rear wheels is cut the arches of the fenders and overlay them with an over fenders, we did exactly that. We teamed up with Origin-Labo from Japan to receive the first set of RPS13 rear 55mm Type-3 over-fenders. Their Type-3 rear over fenders features a large flare to help tuck my new shoes under this 240sx.
Speaking of the new shoes, my wheel choice was strongly influenced by Kawabata-San, driver of the Toyo Tires RPS13 in the D1 Championship. Mackin Industries supplied me with the FIRST and ONLY set of Rays Wheels 57Xtreme SP Specs 18×10.5 +12 and 18×9.5 +12.
Making our final steps around this newly born animal, we installed a massive rear diffuser that was modified with Re-Amemiya carbon-kevlar side and center vortex generators. To wrap things up, I purchased a used Buddy Club Carbon Kevlar bucket seat.
With the look complete I continued to drive local and out of state events with a constant focus on improving my skill with every run. For almost 5 years I beat the living hell out of my engine and chassis. Surprisingly, part failures were almost nonexistent but I knew the car was due for a complete teardown and reassembly.
I started by pulling my SR20 and replacing every major gasket.
Presented with the opportunity to finally add some style points to my engine bay, Matt Sanner from AZ Top Coat spent an insane amount of hours polishing my parts and laying down a 3 stage powder coat that included gold, rainbow flake, and a beautiful clear coat. My Full-Race Turbo Manifold, downpipe, and EFR turbine housing were all coated in 2000 degree platinum silver ceramic coating for not only style but to help with heat desperation.
Replacing the old Nismo Super Coppermix Clutch Disc
We noticed that the oil pick up and oil pan baffles had begun to fracture. To prevent further cracking, we reinforce the oil tube pick up with small bracing and fixed the baffles.
In less than a week, we had the car back together looking better than ever.
A year later I decided to create some marketing buzz and challenge a rival but now friend, Keane Davis to a tandem battle. I had done a bolt check before this event and noticed my tie rod bolt shank was not in the best shape. Little did I know that this would be a huge mistake on my part later that night. The battle never happened, Keane broke a knuckle early in the day. I continued to drive throughout the night but then the unthinkable happened. My outer tie rod snapped as soon as I transitioned into a corner. Guess what was there to meet me and my friend? A nice tire wall with my name on it.
The millisecond that it snapped, I felt as if I could count every second as we barreled towards the tire wall. After the tie rod failed, I began to saw the steering wheel left and right to find out there was zero control. The frantically pumped the brakes and pulled the e-brake but it was too late. I managed to push the core support inward a decent amount. If I would have just replaced that outer tie rod, things would be 500% different for me to this day.
After that mishap, I knew that I needed to take this 240 way more seriously than I had been. The event left me feeling more determined than ever to get this car back in working order.
As the core support was damaged, Keith decided to have some fun with the saws-all.. And from there, things got way more serious.
Matty from Woogie-Boogie Fabrication personally built me the most beautiful roll cage I've ever seen. His background includes many years at Full-Race Motorsports and helping Forrest Wang. I knew I was in perfect hands.
The cage features aggressive gusset plates down the a-pillar and back of the b-pillar. I went with swooping door bars for added contemporary styling. Intrusion bars were added to conform to Formula Drift rules. The cage is finished off with a extra "X" brace in the rear to tie the rear bars together.
It was time to tackle the suspension as my original Ksport Kontrol Pro coilovers had taken a beating for over 7 years. I made a call to a friend over in Japan named Jesse Streeter. He was able to provide me a set of, in my opinion, the best coilovers for drifting. The GP Sports DG5 G-Master Pros equipped with Swift 8K and 6k springs.
To finish up the rear, Dan from Powered By Max hooked us up with their forged rear drop knuckle and rear lower control arm. To tie everything together, Chris & Nick from Voodoo13 provided an array of billet goodies.
While the APEX'i Power FC did a fantastic job of controlling my SR20, I wanted more freedom with my tuning abilities. Never settling for less, I wanted my electrical system to be on par with IMSA GTLM cars. In simple terms, THE BEST. I sent myself to the AEM Infinity University to learn more about their software and as well purchase an AEM Infinity 6 ECU. To be progressive, I chose the MoTec PDM 15 with their keypad. The ability to remove 99% of fuses and relays was a clear decision.
As this is a Japanese car at heart, LOT-USA Japan provided me a set of Bride ZETA III Sparkle Back Seats. OMP Italy constructed a custom set of WTCC 6 point harnesses to keep myself and the passenger strapped in.
Ultimately, I would like to obtain my Formula Drift Pro 2 license for the opportunity to compete with the United States best.
Car: 1989 Nissan 240sx SE
Modifications:
Aero
Car Modify Wonder GT front fenders
Car Modify Wonder GT rear fenders
Car Modify Wonder GT Side skirts
Car Modify Wonder GT type b canards
Car Modify Wonder GT type b side canards
Origin Labo Double step carbon wing
Origin Labo front canards
Clear end plates
Koguchi Power GT-1 front bumper
RE Ameiya Carbon Kevlar Rear diffuser plates
Rear diffuser
Type X tail lights
Dmax LED DRLs
Brakes
Nissan Skyline R32 GTR Front brakes
Suspicious Garage brake lines
Cooling
Koyo Aluminum Radiator
Samco Silicone Hoses
Drivetrain
Welded Differential
Engine
JDM Red Top S13 SR20DET
Full-Race Motorsports intercooler and charge pipes
Full-Race Motorsports BorgWarner EFR 6258 Turbo Kit
ISIS Intake manifold
Custom fuel rail
ID 1000 injectors
Moroso oil pan
HKS oil filter
Apexi power filter
Exhaust
Gp Sports ExAS F1 Exhaust
Electronics
AEM Infinity 8
Motec PDM
Wiring specialties engine bay harness
Suspicious Garage chassis harness
Interior
Formula Drift Pro-Spec cage
Bride ZETA III
Suspension
GP Sports Kawabata Spec DG-5 coilovers with swift springs and helper springs
All Voodoo13 billet arms
Voodoo13 Solid subframe bushings
Powered by Maxx rear drop knuckle
Function Factory Performance custom front knuckles
Wheels
Rays Wheels Gram Lights 57 Xtreme SP-Spec 18×10.5 square set up
Toyo R1R 265/35/18