AMS Performance 2016-2021 INFINITI Q50/Q60 Red Alpha Coolant Expansion Tank
AMS Performance INFINITI Q60 and Q50 VR30 Red Alpha Expansion Tank holds 70% more volume than the stock heat exchanger tank and 28% more than the radiator coolant tank. Their expansion tank is a super simple bolt-on upgrade engineered to enhance the overall efficiency of your vehicle's cooling system. The construction of the tank has BIG advantages too.
The design highlight of the Q60 and Q50 VR30 Red Alpha Expansion Tank is the fantastic one-piece billet top and tough aluminum construction. The "Alpha Black" powder-coated billet top gives your engine bay that very sought after motorsport quality look. There is no more need to hide the unsightly stock yellow translucent plastic reservoirs at car shows. AMS also designed their expansion tank to reuse the factory hardware, hoses, and caps saving you money. The Red Alpha expansion tank provides a much-improved resistance to staining and will not warp or become brittle over time.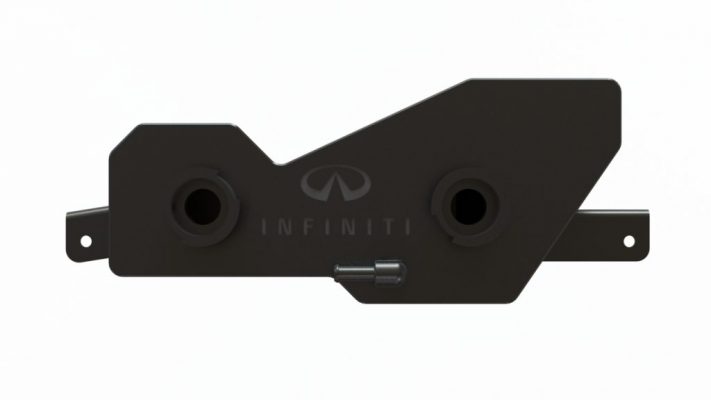 Features –
Heat Exchanger Coolant Reservoir Capacity is Increased by 70%
Radiator Coolant Reservoir Capacity is Increased by 28%
Complete Bolt-on in Factory Location
No Cutting or Modifying Necessary
Cleans up the Engine Bay by Replacing the Two Yellowing Stock Reservoirs
Better Than OEM Fitment
Sleek Design Combines Two Tanks into One
One Piece Billet Top
Reuses Factory Hardware and Hoses
Reuses the OEM Factory Caps
Chosen by INFINITI to be Part of their Motorsport Catalog!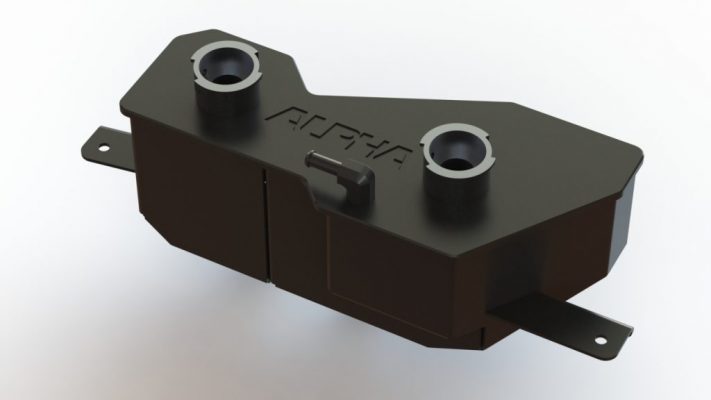 Fitment –
2017-2021 INFINITI Q60 with 3.0L Twin Turbo VR30
2016-2021 INFINITI Q50 with 3.0L Twin Turbo VR30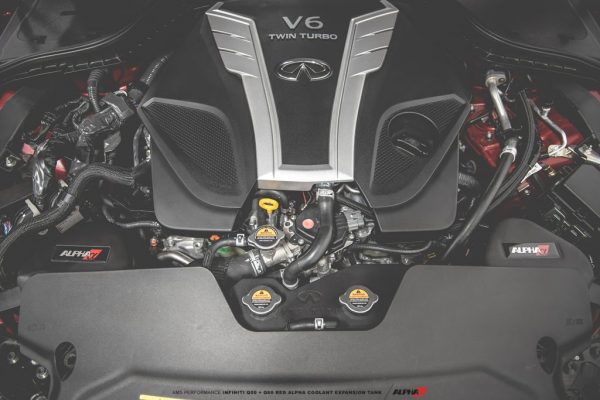 Installation Instructions –
***Not legal for use on pollution controlled motor vehicles. This product is for racing competition only and is not legal for use on highway or street vehicles, or other non-racing competition off-road vehicles***
We've got your back!
Function Factory Performance takes "customer service" very personally. We understand that finding the right parts can be overwhelming. Education and awareness are the principles that keep us ahead of the curve. Let us make this experience simple, easy, and awesome, so without hesitation give us a call at (480) 576-8606, feel free to direct message on our live chat, or CLICK HERE to contact us via email.
Make sure to follow us on Instagram: @FFPerformanceAZ and Youtube.
EMAIL A FACTORY SPECIALIST FOR HELP CALL A FACTORY SPECIALIST NOW