Fits:
All 2011-2019 Porsche 911 (991.1 & 991.2) Models
Inclusive of Carrera and Turbo Variants (S, 4S, GT2 RS, GT3)
Description: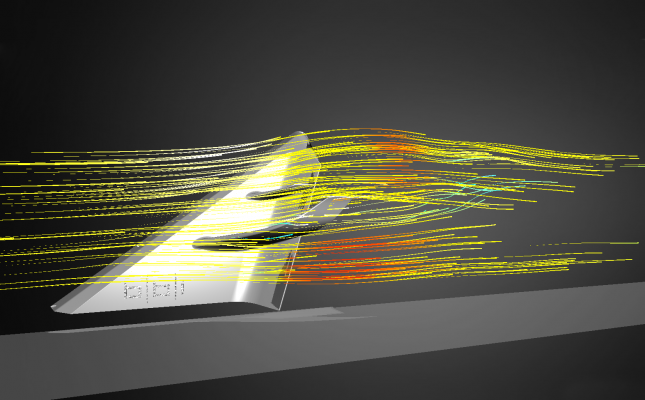 Driving around at speed with windows open in many cars results in a deafening noise. This is the Helmholtz resonance, and in this case more commonly known as window buffeting. This is due to the characteristics of airflow around the windshield and over the side window of the vehicle.
The BBi Window Deflectors, developed for the 991 generation of Porsche 911 vehicles solves the problem by directing air around the side windows. These deflectors have been designed to take advantage of metal additive manufacturing (3D printing) and aero CFD studies (Computational Fluid Dynamics) to create unique geometry to augment the airflow around the mirror area to mitigate buffeting.
3D printing has allowed us to create unique geometry and keep the material usage to a minimum, creating a strong, yet lightweight parts. The main deflector moves air around the side windows and the added winglets guide the air.
These are available in Satin Black for an OE look. For bespoke color options please reach out via sales@ffperformance.co
ADDITIVE MANUFACTURING X BBI : AMBBI
BBi Autosport seeks out new technology to continuously bring the highest level of innovation, design, and performance to the aftermarket automotive world. We have been working with Additive Manufacturing and 3D printing partners for several years to implement 3D Metal Printing in our product lines. With AMBBi, powered by Pankl in Austria, we are able to study and perfect the technology and find new ways to apply it. The 3D printing process opens endless possibilities for the design of geometry, reduction of weight while increasing strength and efficiency. BBi has prototyped and developed a variety of products using 3D printed aluminum, Inconel and titanium parts. We are committed to research and further development of this and other technologies and hope to apply them to enhancing vehicle performance and dynamics. Learn more about AMBBi research, projects, and partners at www.ambbi.tech
We've got your back!
Function Factory Performance takes "customer service" very personally. We understand that finding the right parts can be overwhelming. Education and awareness are the principles that keep us ahead of the curve. Let us make this experience simple, easy, and awesome, so without hesitation give us a call at (480) 576-8606, feel free to direct message on our live chat or CLICK HERE to contact us via email.
Make sure to follow us on Instagram: @FFPerformanceAZ and Youtube.