The Ultimate Bolt-On Ecoboost Performance
Direct Drop-In
Direct drop in replacement (easy install, no adaptors needed) installs without modifications
Twin Scroll
Just like the OEM turbo, the NX2 uses a divided, one piece twin scroll turbine housing proprietary to the Mustang Ecoboost. Turbo lag has a new enemy.
Billet Wheel
High efficiency NX2 compressor & turbine wheels (more horsepower better response, less lag
Dual Ball Bearing
The NX2 CHRA features a dual ball bearing to help reduce spool friction and increase longevity.
With a responsive and torquey twin-scroll design, the stock turbo on the Ford EcoBoost Mustang is one of a kind. Because of the reverse rotation twin-scroll design, an aftermarket upgrade cannot correctly sit in the stock location. The solution? To develop an innovative, clean-slate design built to bolt on like stock but offer the power aptitude of an aftermarket turbo. The billet compressor wheel was designed for a perfect balance of peak power and response and hand-crafted to slip smoothly into the stock turbo position. It utilizes their latest generation blade aero with 11 full blades (no splitter) for a max flow rate of 52 lb/min (spinning Counterclockwise). The wastegate actuator is their high-pressure 18 PSI actuator. Compressor Housing retains OEM connections with a 3″ hose coupler inlet 2″ hose coupler outlet.
Included in your Function Factory Performance Turbo Kit
A Gallery Of Performance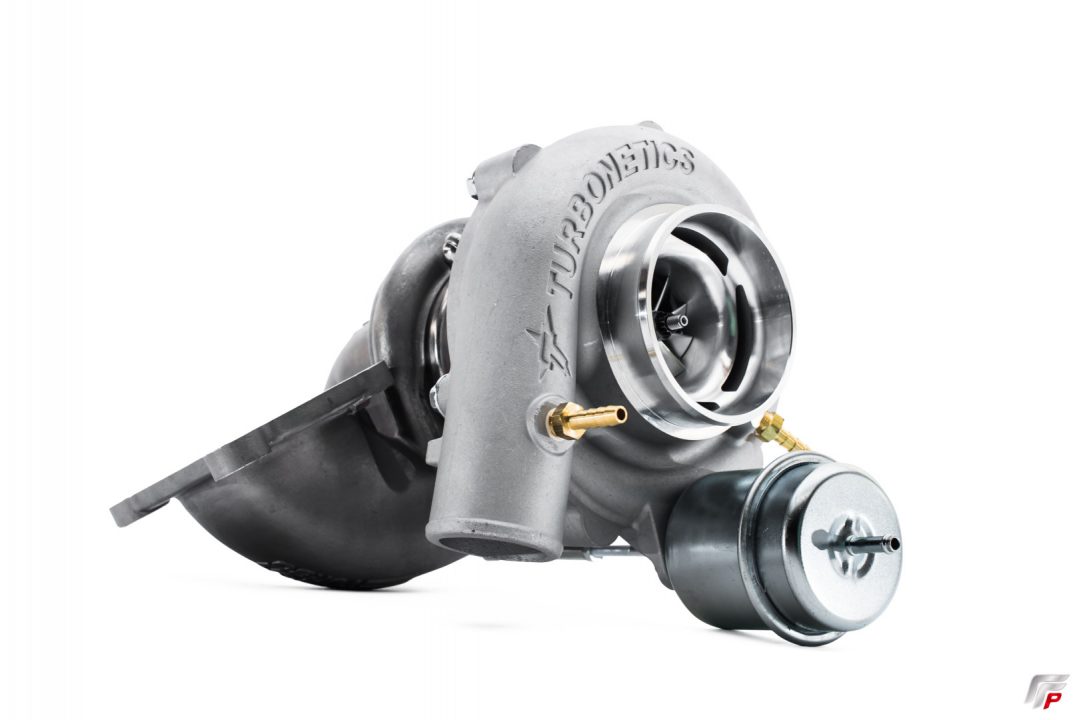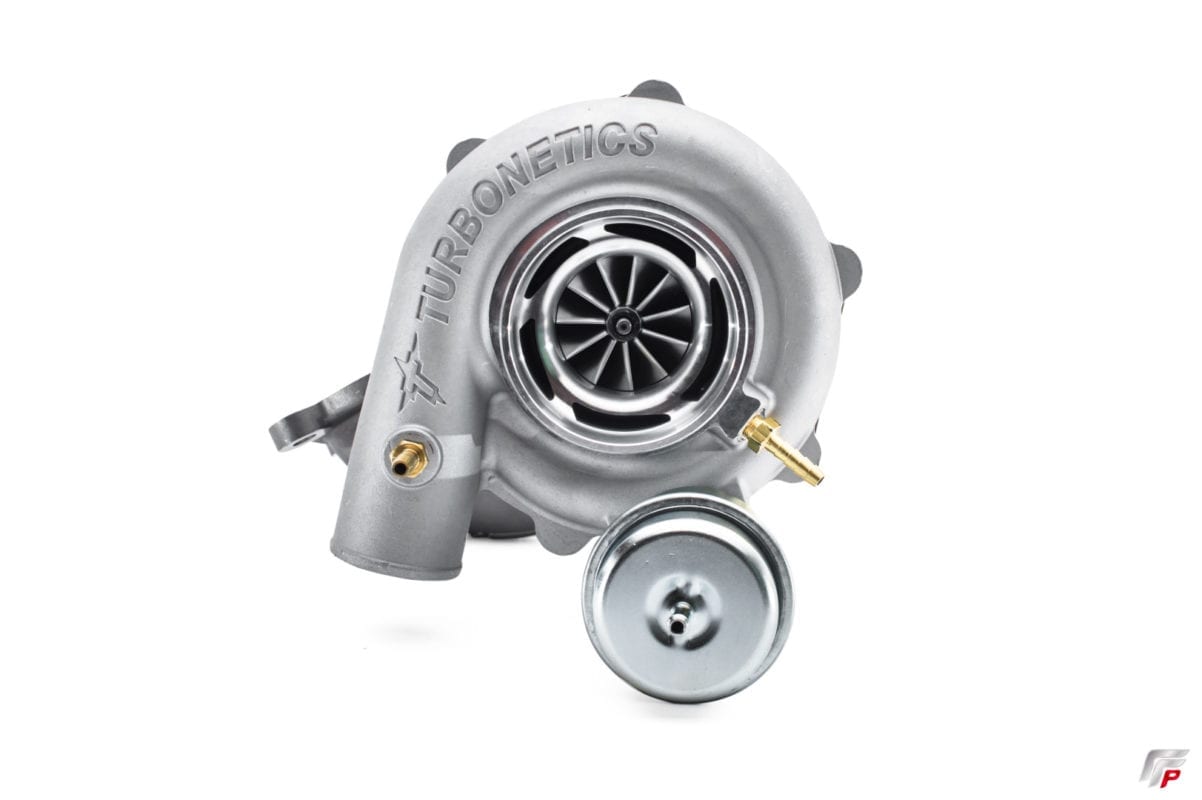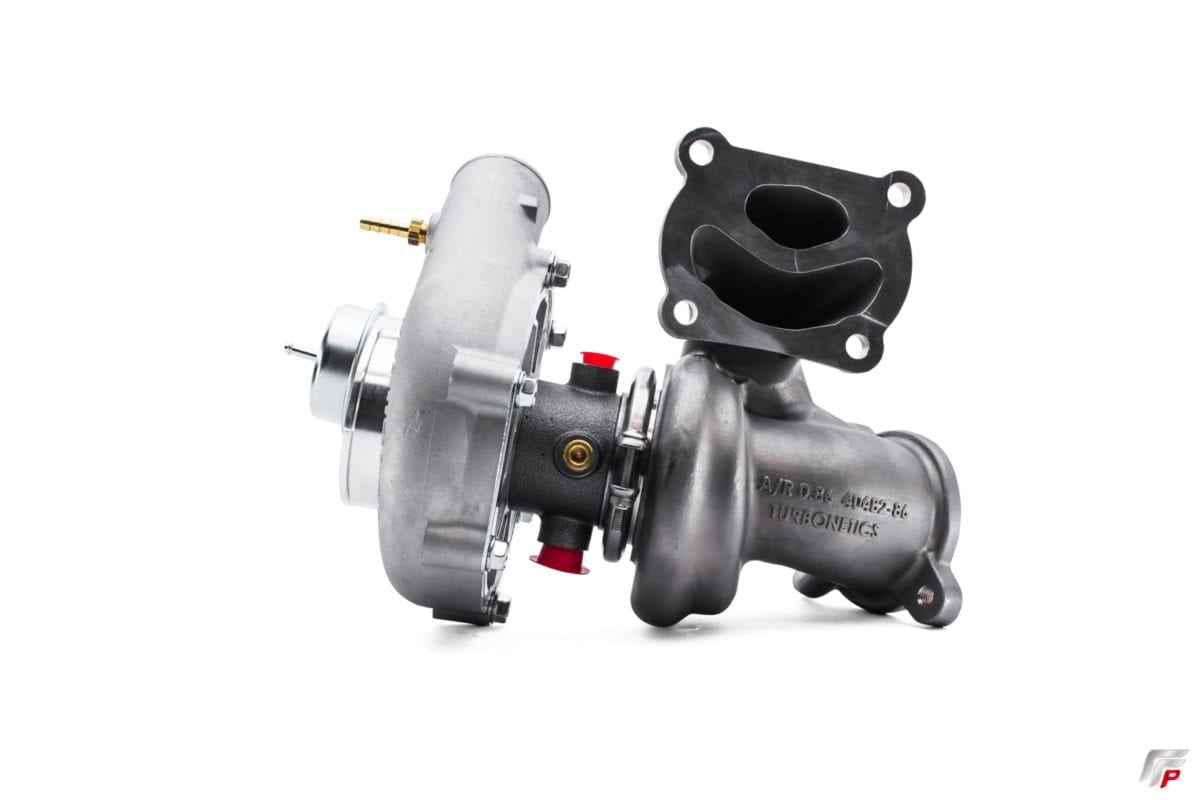 FUNCTION FACTORY PERFORMANCE TURBO KIT FAQ

A list of the most commonly asked questions by prospective customers looking to make the switch.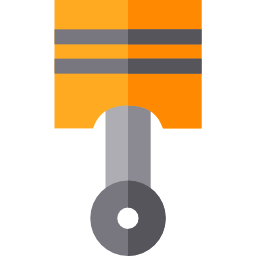 I didn't make 500 WHP. What the heck this thing sucks!?
An XDI High-Pressure Fuel Pump 35, built block, and full bolt-ons will be required to achieve the maximum output levels of this turbocharger. Expect 380 WHP on 93 octane. 450 WHP on 91/93 + Methanol, 420 WHP E30 mix.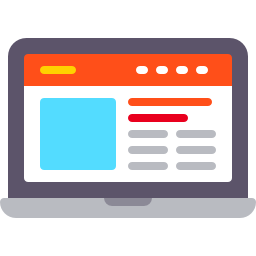 Do I need a tune?
Absolutely, we highly recommend that you choose our PD Tuning option in the drop-downs above if you have purchased a COBB Accessport V3. We do NOT recommend any racing activity untuned. Function Factory Performance is not responsible for your engine, internals, or tears if you do not choose to take our advice.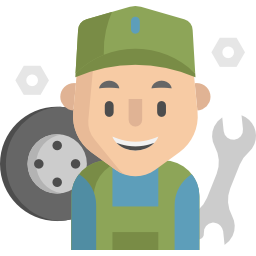 Do I need to make any modifications?
Zero cosmetic modifications will be needed to install this turbo kit. Install is about a 6/10 on the difficulty meter. To get the most performance out of this turbo, you will need an exhaust to help your Ecoboost breathe.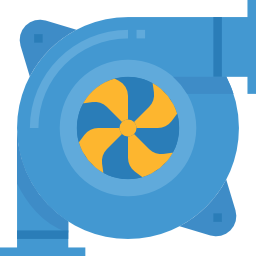 Is there turbo lag?
Yes, but Precision Turbo has provided the latest technology to wage war on this enemy. Featuring a twin-scroll turbine housing, billet compressor wheel and dual ball bearing CHRA, driving characteristics are near stock.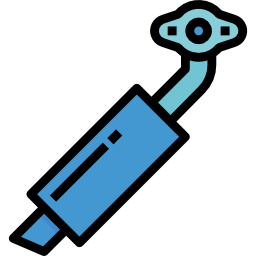 What do I need to go fast?
How fast do you want to go? First off, you need a tuning device ASAP. Cobb V3 is the only device we recommend. If you're looking for the most power, we recommend that you replace your entire exhaust system with a system included in our dropdown menu.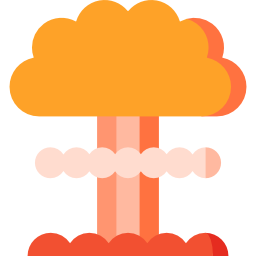 Will this cause me to Ecoboom?
NO NO AND NO. Ecoboom is 98% caused by improper tuning of our engines. We say 98% because there are always freak accidents. These are mass-produced vehicles, and things do happen. For peace of mind when getting tuned, trust the best or Ecoboom like the rest and select our recommended tuner, PD Tuning.
We've got your back!
Function Factory Performance takes "customer service" very personally. We understand that finding the right parts can be overwhelming. Education and awareness are the principles that keep us ahead of the curve. Let us make this experience simple, easy, and awesome, so without hesitation give us a call at (480) 576-8606, feel free to direct message on our live chat or CLICK HERE to contact us via email.
Make sure to follow us on Instagram: @FFPerformanceAZ and Youtube.
EMAIL A FACTORY SPECIALIST FOR HELP CALL A FACTORY SPECIALIST NOW