Function Factory Performances uses these brake pads on their 2016 Ford Mustang Ecoboost race car.
Notes from us
Race track use ONLY
Extremely high dusting
Extremely loud
Not for road use
Fits 2015-2020 Ford Mustang GT BASE model brakes, Ecoboost Performance Pack Brakes (EXCLUDES HIGH-PERFORMANCE PACK)
Does not fit Brembo. 
Notes from Hawk Performance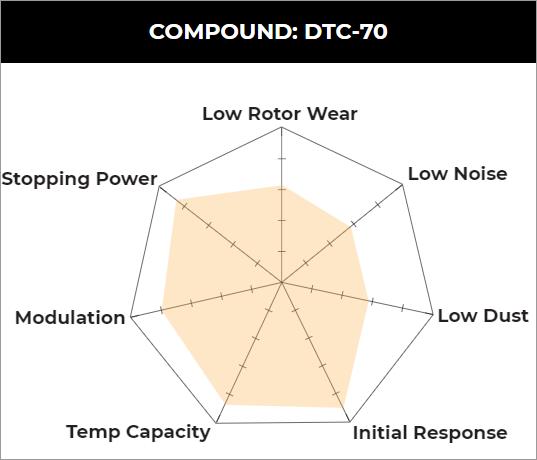 Motorsports Brake Pads
High-performance high torque compound
Superior rotor and pad wear
Excellent modulation and release characteristics
Applicable to NASCAR/NASCAR modified, ARCA, Super Late models, pavement circle track, Pro 2/Pro 4 Off-Road Trucks/Pro Lite, Sports Car/GT/GS, Open Wheel/Formula, Monster Trucks
All Hawk Performance compounds are not compatible with carbon-ceramic rotors. Hawk pads are designed to work with Iron/Metal rotors.
We've Got Your Back
Function Factory Performance takes "customer service" very personally. We understand that finding the right parts can be overwhelming. Education and awareness are the principles of Function Factory Performance. Let us make this experience simple, easy, and awesome, so without hesitation give us a call at 251-253-2032.