Discover the state-of-the-art LiquiVinyl 2010-2015 Chevrolet Camaro V.1 Front Splitter – the ultimate online destination for top-tier automotive upgrades. Transform the appearance and performance of your 5th Generation Chevy Camaro with this front splitter, specifically designed for a seamless fit and exceptional results.
Expertly engineered and manufactured utilizing the latest CNC technology, the LiquiVinyl Front Splitter ensures a precision-crafted component every time. Our innovative "under-tray" design focuses on streamlining the entire bottom section of your Camaro's front end, enabling more efficient airflow and increased downforce for optimal performance.
Constructed from a unique, patent-pending, hybrid aluminum material, this front splitter boasts superior strength and durability. Designed for the automotive industry, it features a glossy black finish on one side and a satin black finish on the other, providing a sleek, professional appearance that complements your vehicle's aesthetics.
Enhance your Camaro's style, performance, and protection with this cutting-edge front splitter and experience the difference in driving dynamics.
CNC Technology
Engineered and manufactured with today's latest CNC technology to ensure a precision piece every time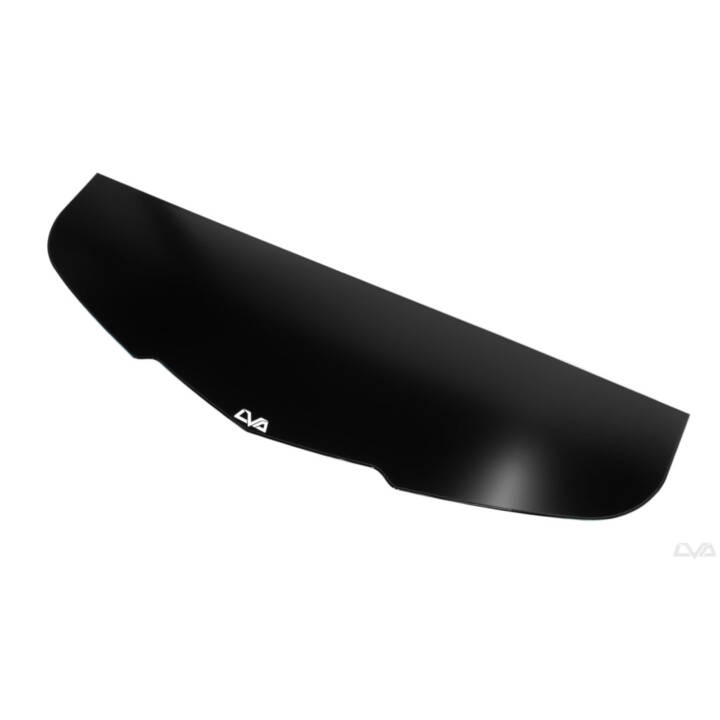 Full "under-tray" design intended to smooth the entire bottom of the front end allowing for more efficient airflow and downforce
Made from an automotive-grade hybrid aluminum material that features a gloss black finish on one side, and a satin black finish on the other
Fitment Chart
2010-2015 Chevrolet Camaro SS
2012-2015 Chevrolet Camaro ZL1
2014-2015 Chevrolet Camaro LT/LS
IT DOES NOT FIT 1LE
Designed for use on the 5th Generation Chevrolet Camaro
Comes with pre-installed edge trimming, gloss White "LVA" vinyl decal, and protective plastic film on both sides.
Does not block the factory oil drain plug or oil filter access
Made in the USA
Premium, stainless steel mounting hardware INCLUDED
*** Support rods are NOT included – select as OPTION***
BEFORE MAKING YOUR PURCHASE, PLEASE READ THE DISCLAIMS BELOW – Updated 05-17-2021
PROFESSIONAL INSTALLATION IS REQUIRED. The user assumes full responsibility for ensuring proper installation as intended. To ensure proper function and reliability, Function Factory Performance and Liquivinyl advise choosing a professional body or performance shop for proper installation. Failure to do so can lead to a serious failure in the splitter, front bumper, and underbelly. The vehicle application shown above is intended to work as a complete system when installed onto the original vehicle body parts (i.e., front bumpers, air dams, etc.).
BENT OR DAMAGED SPLITTERS DURING SHIPPING. If your front splitter is damaged during shipping, please immediately photograph the damage and send the photos to support@ffperformance.co
This must be done within 72 hours, or we cannot file a claim. You will receive a new splitter free of cost but must keep your original hardware, side fins, and or rods.
We've got your back!
At Function Factory Performance, we prioritize customer service that goes above and beyond. We recognize that searching for the appropriate parts can be daunting, and we're dedicated to guiding our customers through the process with ease. We ensure our customers receive the most innovative solutions by staying ahead of the curve through education and awareness. You can call us at (480) 576-8606, send a direct message through our live chat, or click here to contact us via email. Our team is always eager to assist and make your experience with us simple, stress-free, and enjoyable.
Make sure to follow us on Instagram: @FFPerformanceAZ and Youtube.
EMAIL A FACTORY SPECIALIST FOR HELP CALL A FACTORY SPECIALIST NOW