AMS Performance 2016-2021 INFINITI Q50/Q60 Red Alpha VR30 Auxiliary Intercooler Pump Kit
AMS Performance Q60 and Q50 Red Alpha VR30 Auxiliary Intercooler Pump Kit is a must-do modification for all non-Red Sport vehicles. Your VR30 twin turbos generate a lot of power-robbing heat. INFINITI understood this and included a second intercooler pump on the Red Sport trimmed vehicles. This is where AMS has stepped in. The Red Alpha VR30 Auxiliary Intercooler Pump Kit raises your non-Red Sport's cooling system performance up to Red Sport levels for a fraction of the cost. Add this to your Q50/Q60 Red Alpha Heat Exchanger, Red Alpha Auxiliary Coolant tank, and the Red Alpha Expansion Tank for the ultimate VR30 cooling system.
Features –
The ability to flow more coolant means cooler temps and more sustained power
Raises the efficiency of the other cooling components
Red Sport level cooling for a fraction of the cost
Complete bolt-on kit means no cutting or modifying necessary
Plug and play OEM fitment
Includes wiring harness
Includes installation hardware
Easy installation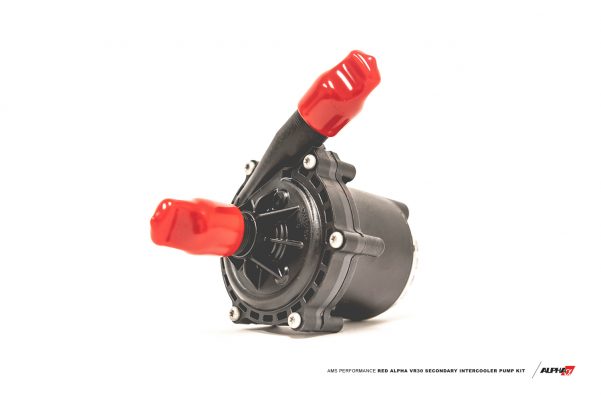 Kit Includes –
Brushless Water Pump
Pre-formed Hoses
Mounting Bracket
Wiring Harness
Includes necessary hardware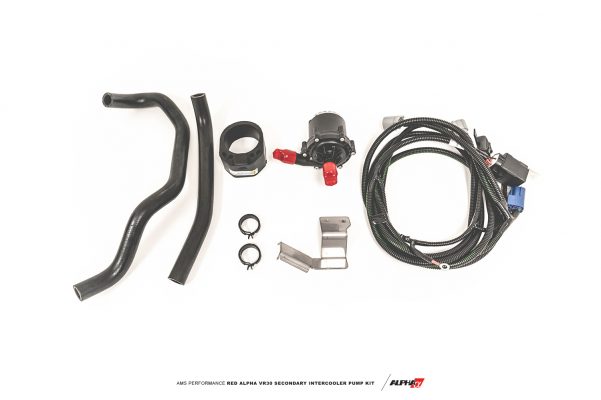 Fitment –
2017-2021 INFINITI Q60 with 3.0L Twin Turbo VR30
2016-2021 INFINITI Q50 with 3.0L Twin Turbo VR30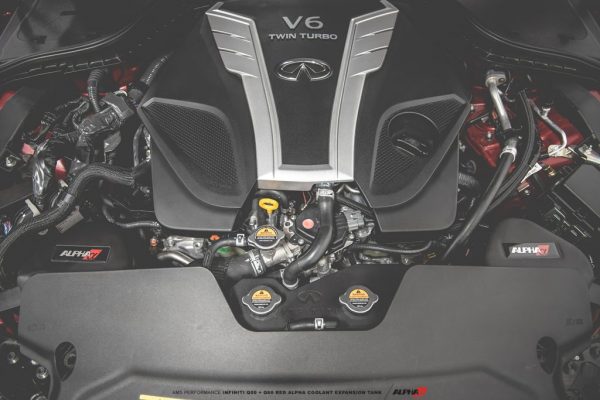 Installation Instructions –
***Not legal for use on pollution controlled motor vehicles. This product is for racing competition only and is not legal for use on highway or street vehicles, or other non-racing competition off-road vehicles***
We've got your back!
Function Factory Performance takes "customer service" very personally. We understand that finding the right parts can be overwhelming. Education and awareness are the principles that keep us ahead of the curve. Let us make this experience simple, easy, and awesome, so without hesitation give us a call at (480) 576-8606, feel free to direct message on our live chat, or CLICK HERE to contact us via email.
Make sure to follow us on Instagram: @FFPerformanceAZ and Youtube.
EMAIL A FACTORY SPECIALIST FOR HELP CALL A FACTORY SPECIALIST NOW