Updated for 2020, the AMS Performance Alpha 18x kit comes STANDARD with G35-1050 Garrett© G-Series turbos, 3.5″ Downpipes, 4″ Carbon Fiber Intakes, and 4″ Turbo inlets which is capable of producing over 1650 WHP. The competition can't compete with Alpha on engineering or on the track. All of the things that are standard on the AMS 18x kit costs you thousands extra with the competition. Prepare yourself for an over 1650 WHP capable street car that spools faster using the newest Garrett© G-Series turbos. The Alpha turbo system upgrades for the R35 Nissan GTR have been engineered from the ground up to create a line of turbo kits that would redefine GTR aftermarket performance.
Totally Redesigned Turbo Kits for Maximum Horsepower
Utilizing Newly Released G35-1050 Garrett© G-Series Turbochargers
Capable of 7 Second Quarter Mile Times
Totally Redesigned More Efficient Exhaust Manifolds
Laser Cut Heat Shields and Line Sheaths for Superior Heat Management
Parts Included that Competitors Charge Extra For
Massive 4″ Organically Shaped Carbon Fiber Intake Ducts
Show Stopping Design and Materials
No Need to Hack Up Your Chassis Frame Rails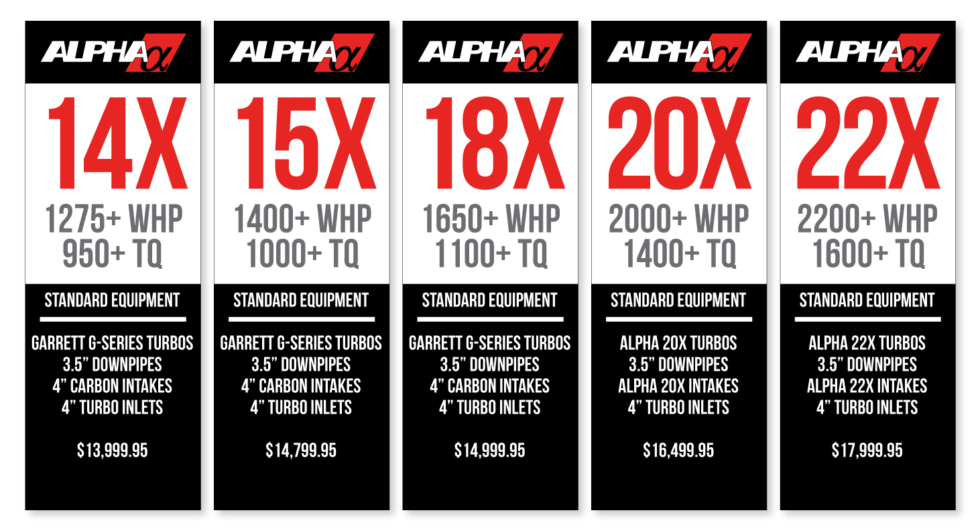 Alpha R35 GTR "X Series" Turbo Systems
---
Every part of the new Alpha 18x kit is now improved. From the exhaust manifolds, to the intakes, to the G-series turbos, to the downpipes, the kit was designed to spool faster, pull more air in, and get more air out making much more horsepower than the previous generation of turbo systems.  The SnailWorks© AMS Engineering Team has spent hundreds of R&D hours refining the Alpha "X Series" turbo systems to be the best performing, highest quality, and easiest to install kit on the market.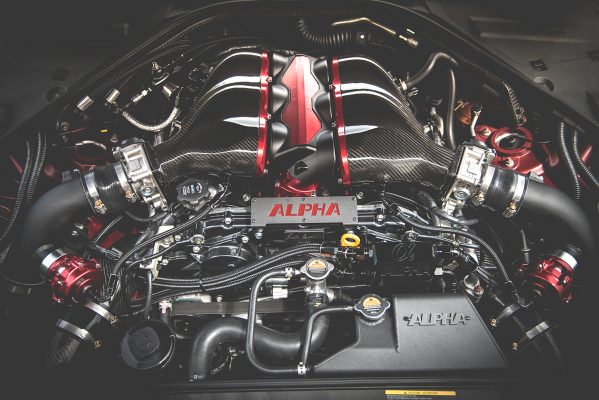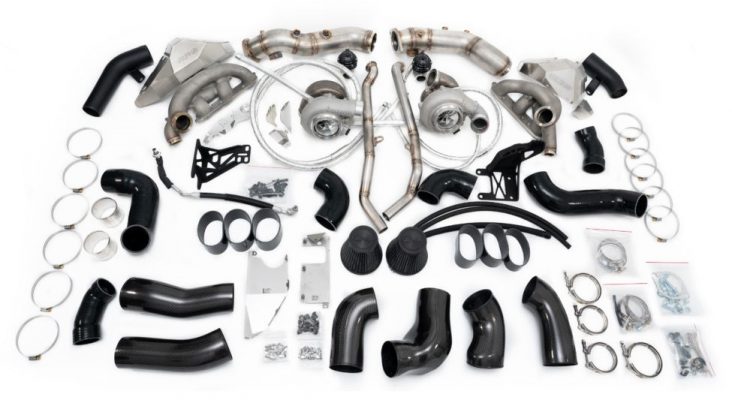 Totally Redesigned Tubular Exhaust Manifold
---
The new 18x kits feature 2.0 inch external diameter runners which yield a 1.7 inch internal diameter for our new turbo kits. They are not just larger but designed in a way to feed the exhaust gasses as efficiently as possible to the new "X" branded kit turbos. To improve the exhaust flow even further each of the manifolds have been through an extrude honing process, resulting in a smooth finish in the entirety of the manifold interior.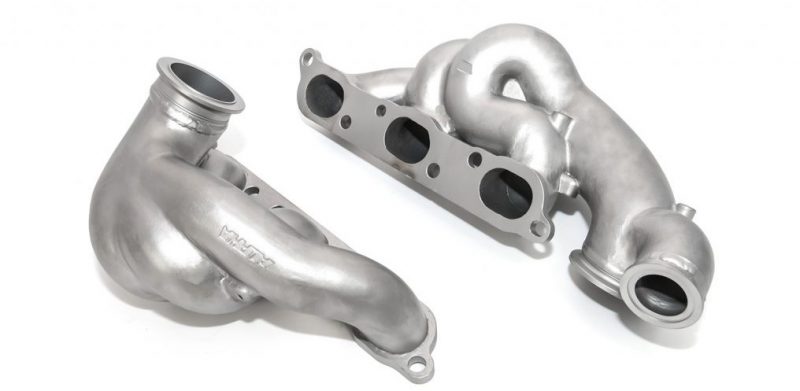 The Garrett© G-Series Turbos and 3 inch Intercooler Piping
---
The new Garrett© G-Series turbos are a complete clean sheet redesign of the performance turbocharger lineup from Garrett©, with the intention of improving horsepower output while simultaneously decreasing spool time. Utilizing these cutting edge turbos on our turbo kits, matched with the benefits of our 4″ intakes, larger downpipes, and redesigned manifolds have shown staggering increases in horsepower compared to older technology from just a few years ago. The new G35-1050 Alpha 18x kit is over 1650 whp capable! All this is accomplished without sacrificing anything in terms of spool up time or power delivery. The future is now! The new G-Series turbochargers feature new compressor wheel aerodynamics and new turbine wheel aero constructed of Mar-M alloy rated for 1055°C. By implementing race-proven Garrett© turbos AMS have successfully delivered you more horsepower throughout the entire powerband!
To further improve power output, this Garrett© G-Series Turbo uses 4″ inlet and 2.5″ discharge compressor covers. This cover allows for greater airflow compared to a 3 inch cover found on many smaller turbo systems. The compressor discharge was maximized to allow the best possible flow given the space constraints of the GT-R. This is then fed into the high velocity cast 2.5 inch to 3 inch lower intercooler pipe. This new lower pipe offers you a drastic improvement in airflow vs its predecessor and transitions with the highest efficiency into 3″ intercooler piping.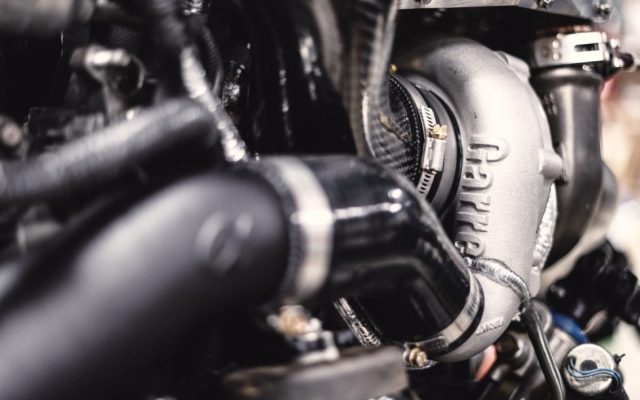 Massive 4″ Carbon Fiber Intakes
---
That large 4 inch compressor inlet on the turbo needs some more air to feed it. Anyone that has worked on a GT-R knows how tight it is trying to get 4 inch piping to a 4 inch compressor cover on a GT-R.  By thoroughly laser scanning the confinements of the engine bay and designing the intakes in Solidworks© CAD (computer aided design) software, AMS Engineers were able to develop an organically shaped carbon fiber intake pipe to utilize all of the space available. While unconventional in its shape it has an actual 4″ cross sectional area throughout the entire pipe to deliver all the necessary air to the Alpha 18x turbo kit.
Typical clear coated carbon fiber used in this industry would discolor (turn yellow) and deteriorate over time if used in this application so close to the exhaust manifolds. To get around this AMS sought out a high temperature alternative found in hard-core motorsports applications. This high-temp material features 3-layers of 1mm twill weave which will sustain a 240C temperature threshold while maintaining structural integrity and maintaining aesthetic appearance without discoloration.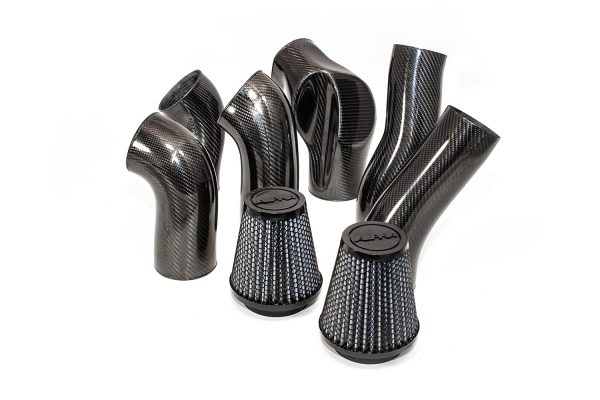 Tig Welded 3.5″ Stainless Steel Downpipes
---
As another feature of the 18x Turbo Kits, AMS have added 3.5 inch (90mm) T304 stainless steel downpipe set that will perfectly match to your existing street exhaust system. However, the Snailworks© AMS Engineering Team designed this full 3.5″ downpipe to only taper down at the exhaust flange which allows for easy custom fabrication of 3.5″ turn downs or merged as a 5″ racing exhaust, or even adapted to an off-the-shelf 102mm street exhaust. The included TiAL 38mm external wastegates dump exhaust gasses through 1.5″ atmospheric dump tubes.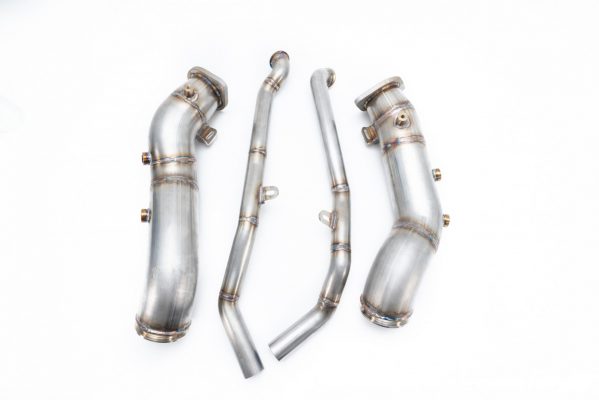 NO CUTTING of the Frame Rails, Compatible with A/C and Power Steering
---
AMS developed the new Alpha 18x Turbo Kit to directly bolt in without hacking up your prized possession! Typically when you reach 1200+ HP levels drastic measures must be taken such as on other competitors kits where they start cutting frame rails, losing air conditioning etc. If you have to cut the frame rails on any kit below 2000+ HP levels in the stock location then its time to buy the AMS Performance Alpha 18x Turbo Kit.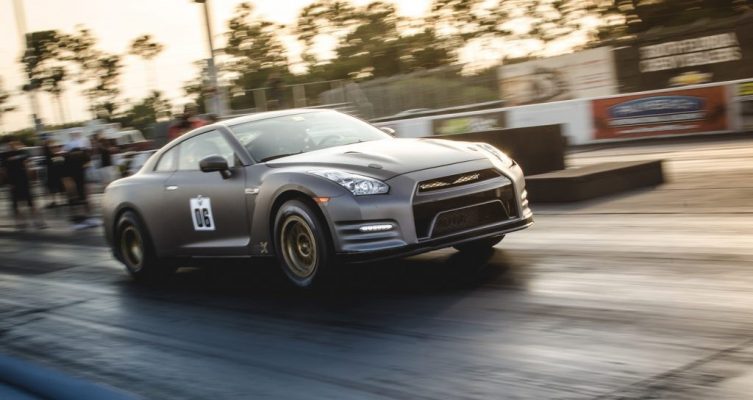 Kit Includes
---
G35-1050 Garrett© G-Series Turbos
Alpha Cast Exhaust Manifolds w/ 2″ Primaries
Alpha CNC Billet Aluminum Engine Mounts
Alpha CNC Billet Aluminum Differential Bracket
Alpha Tig Welded 3.5″ T304 Stainless Steel Downpipes
Alpha Organically Shaped 4″ Carbon Fiber Intakes
Alpha 2.5" to 3" lower IC piping
TiAL 38mm Wastegates
Alpha Dry Media Air Filters
Alpha Laser Cut Heat Shields
Alpha Ancillary Components, Including all Hardware, Lines, Couplers, and Heat Shielding
Applications
---
2009-2011 (CBA) Nissan R35 GT-R
2012-2016 (DBA) Nissan R35 GT-R
2017-Current (EBA) Nissan R35 GT-R
Fits all USDM, JDM, Gulf, and European Models (LHD & RHD)
Options
---
.83 A/R Turbine Housing for Quicker Spool Time at the Expense of Maximum Horsepower
1.01 A/R Turbine Housing for Maximum Horsepower at the Expense of Spool Time
We've got your back!
Function Factory Performance takes "customer service" very personally. We understand that finding the right parts can be overwhelming. Education and awareness are the principles that keep us ahead of the curve. Let us make this experience simple, easy, and awesome, so without hesitation give us a call at (480) 576-8606, feel free to direct message on our live chat or CLICK HERE to contact us via email.
Make sure to follow us on Instagram: @FFPerformanceAZ and Youtube.